Two gangs clash outside jail, one criminal injured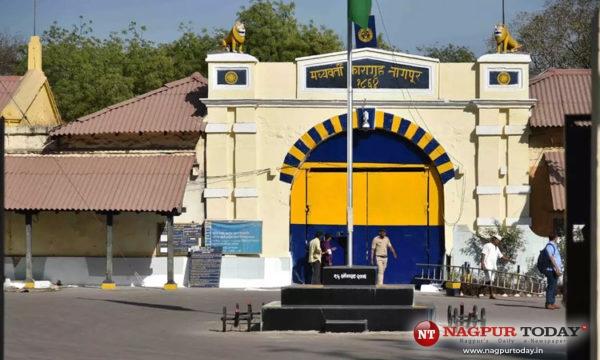 Nagpur: Five persons, including two prison constables, were arrested by Nagpur police for supplying Ganja (Marijuana) to the inmates of Central Jail, on Wednesday. The prison staffers were charging Rs 5,000 for delivery of Ganja to the inmates and using WhatsApp messenger to convey demands of the inmates to their accomplices living in the city, local media reports said.
The arrested accused have been identified as Shrikant Thorat, Gopal Parate, Rahul Mendhekar, Prison constables Ajinkya Rathod and Prashant Rathod.
According to the reports, the accused Shrikant, Gopal and Rahul were history-sheeters. They were in the jail for around six months and developed friendship with notorious goons Nished Wasnik and Vaibhav Tandekar, who are behind bars. Nished and Vaibhav were sentenced on the charges of murder and crypto currency fraud. Later, Shrikant, Gopal and Rahul walked out of the jail on bail. While cooling their heels behind the bars, Nished and Ajinkya came in contact with the jail constables who used to supply them Ganja and other material, reports claimed.
According to Commissioner of Police Amitesh Kumar, the accused were using a unique modus operandi in which a Sim-card generated with bogus documents was used to maintain secrecy. After receiving request from Nished and Ajinkya, the constables used to write it on a paper and send the pictures to Shrikant, Gopal and Rahul on WhatsApp. A fruit-seller outside the Central Jail was receiving the packet from the three and forwarding it to the jail constables. They were secretly delivering the packets to Nished and Ajinkya in the jail, the CP added.
According to CP Kumar, the constables charged Rs 5,000 for delivery of Ganja, Rs 3,000 for delivering food items and Rs 1,000 for clothes. Acting on a tip-off, the Crime Branch checked details of the mobile number and picked Shrikant, Gopal and Rahul. The three revealed the modus operandi behind the racket when the police professionally 'grilled' them. On the basis of their statement, the police arrested the jail constables.
An offence under Sections 120 (b), 420, 465, 468, 471 of Indian Penal Code read with Sections 42 and 45 of Prisoners' Act was registered by Dhantoli police.
It may be mentioned here that in September this year, an undertrial MCOCA accused was arrested while trying to smuggle ganja and batteries of mobile phones inside the Central Jail while a mobile handset and Ganja was seized from one of the inmates of the Jail in April this year.
Two gangs clash outside jail:
A notorious goon, who is an accused in a murder case, was injured after two gangs clashed outside Central Jail on Wardha Road at around 1.30 pm on Wednesday. The injured has been identified as Rajat Pali.
Police said Rajat and his accomplice had allegedly murdered one Gaurav Darwade in Pachpaoli area in 2017 and since then he was in jail. Rajat was taken to court by the police this morning as his case was in the final stage of hearing, a report said.
After the hearing, Rajat was brought back to jail. By this time, Irfan Khan alias Ippa, Irshad alias Uchu Pir Mohammad Khan, Mohammad Sahil Mohammad Aslam, Ashraf alias Topi, Swapnil Salunke and Pawan Moryani had assembled near the prison. Some of Rajat's gang members had also reached there.
The rival gangsters started fighting with Rajat's gang over some issue. The free for all continued for 10 to 15 minutes, in which Rajat sustained injuries on his face, said the report.
Dhantoli police have started investigation on the complaint filed by Rajat Pali.