Nagpur: In an audacious act, a gang of criminals including a murder convict who has allegedly jumped a parole and said to be absconding since then, tried to eliminate a journalist in the wee hours of September 25, 2015.
The attempt is presumed to be another act of vengeance for publishing news of a crime that was captured in the CCTV. The incident occurred when a scribe of Nagpur Today Ravikant Kamble and his friend who is an Advocate were sitting in the Green Bar and Restaurant for having dinner. At the same time, the alleged murder convict identified as Tushar Dalal, who was one of the main accused in the murder that took place in Seven Hills Bar and the murder was captured live on CCTV and his other accomplice came to the bar. They were probably armed with lethal weapons. These gang of around 10-12 persons came and sat in the adjoining table in the bar. After finishing the dinner, Scribe Ravikant Kamble and his Advocate friend paid the bill at the counter and were exiting the bar. At the same time, the gang members came out and ran towards the Advocate mistaking him to be the scribe Ravikant Kamble.
However, Ravikant Kamble showed presence of mind and stayed back in the bar. Shortly after, the alleged murder convict Tushar Dalal came near Ravikant and in a threatening voice said that "you are posting news of Siraj Bhai (MD of BCN Channel and Owner of BT Farm-House) and of his own on social networks causing ill-fame and disrepute to us. You should not have posted these reports. I have also come to know that because of you, I have been convicted for murder. My friends and accomplices wanted to kill you but I have restrained them". Saying this, the alleged murder convict Tushar Dalal asked Ravikant Kamble to accompany him out of the bar. While they were yet to exit the bar, one of the gang members came running into the bar and exclaimed that "let us finish him here and now". With these words, he was trying to whip out a knife kept on his person.
This led Ravikant Kamble to shout for help. Hearing Ravikant yelling for help, the bar employees came rushing in and ousted Tushar Dalal and his accomplices out of the bar. Meanwhile Ravikant rang his friend Police Inspector Raja Pawar of Hudkeshwar Police Station but could not get any reply since he was asleep. After that Ravikant rang up the Police Control Room Number 100 followed by a call to the police station and a call to Deputy Commissioner of Police Ranjan Sharma and informed them of the incident. The cops swung into action and sent a police mobile van with a team of cops. However, by then the accused gang members led by Tushar Dalal had fled the spot.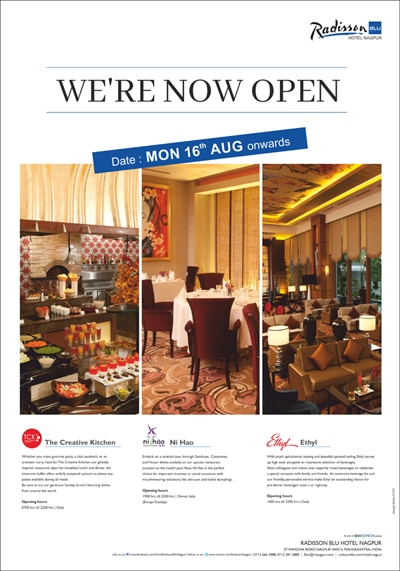 Later Ravikant Kamble personally went to Hudkeshwar Police Station and lodged a complaint in this connection.
The Hudkeshwar Police has registered a case under sections 506 (B) of Indian Penal Code and under section 4/25 of Arms Act. Further investigations are underway.
Ravikant Kamble has now decided to apprise Nagpur Union of Working Journalists about the incident. Since the past many months, the journalists across Maharashtra have been demanding protection to them from such attacks. Chief Minister Devendra Fadnavis will also be approached and the demand of protection to scribes will be raised again.