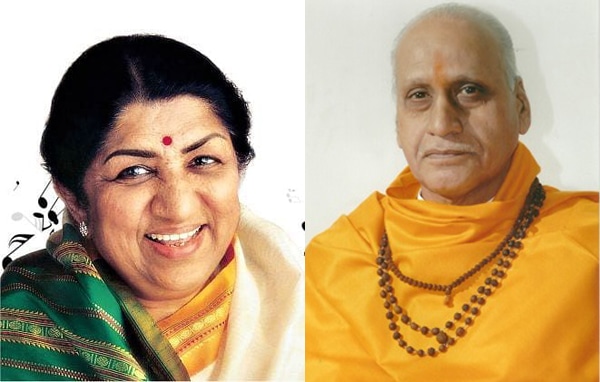 Nagpur: People who have done remarkable work in the field of religion, culture and history are honored by the
'Chhatrapati Seva Pratishthan' of Nagpur-Pune with 'Jijamata Vidvat Gaurav Puraskar'.
'The award has a tradition of past 39 years. This is the 40th year of the award and this year's award will be given to Ganasamradni Bharat atna Lata
Mangeshkar. The award consists of Rs 1 lakh 51 Thousand in cash, insignia, word of honour, shawl and Shriphal,' said Sivakathakar and founder of
'Chhatrapati Seva Pratishthan' Sadgurudas Maharaj alias Vijayrao Deshmukh in a press conference held here on Monday. President of the 'Pratishthan' Ajey
Deshmukh, Secretary Bhalchandra Deshkar were also present for the press conferece.
The foundation announced the award on the eve of Ganasamradni Bharat Ratna Lata Mangeshkar's 93rd birthday. Due to the current Corona Pandemic situation, the award ceremony will not be a public function. Prior to this, great people like Chitra
Maharshi Bhalji Pendharkar, Padma Shri Hridaynath Mangeshkar, Setumadhavrao Pagadi, G. N. Dandekar, former RSS chief Balasaheb Devaras, Dhunda Maharaj Degalurkar, Padma Vibhushan and Maharashtra Bhushan Shivshahir Babasaheb Purandare, Pandit Mahadevshastri Joshi, Tarkatirtha Laxmanshastri Joshi, Ramchandra Dekhane and many other dignitaries have been honored with this award.