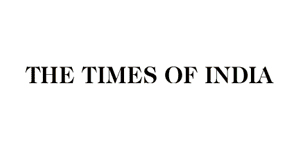 NAGPUR: Even as Gajanan Ghadge, whose name India Against Corruption (IAC) used to corner Nitin Gadkari, is saying that he blames the state's water resources department (WRD) and not BJP president for his plight, his brother at Khursapar village has a different story to say.
Gajanan remained untraceable at his village but his elder brother Vishwanath, who also stays there, minced no words in targeting Gadkari for taking away his family land. The Ghadge family, which includes the two brothers and a sister Asha, jointly hold 17-acre land which is now leased to Purti Group by the Vidarbha Irrigation Development Corporation (VIDC). Purti Group has a sugar factory and a captive power plant adjoining this land.
Meanwhile, another family-the Kambles- from neighbouring Wadgaon village cropped up raising their voice against Gadkari and Purti Group. Suraj Kamble, who represents a local Marathi newspaper from the area, said Purti had forced Kambles to abandon their land by literally blocking access to the land. Another farmer Bhagwan Bhagat named by IAC remained elusive at Khursapar but his son, Sachin clarified that their family had no grudge against Gadkari and blamed WRD. "Even today, our family tills the land without Purti Group's permission and the cane we grow is sent to the sugar factory," said Sachin.
According to Vishwanath Ghadge, the family owned 87 acres land which was taken over in 1979 for Rs 6,000 an acre to build the dam. Twenty three acres was utilized to build the dam's wall while a lot of it was submerged in reservoir. However, 17-odd acres remained unused and this he had acquired on lease from the WRD after the dam was constructed in 1997. He said the family continued to till it even today. In 2010, when he went to pay the lease rent, he was told the amount had been already paid by Purti Group to which the land was now allotted. After this, he submitted an application to get the land back but to no avail.
"Even as the Purti Group is growing sugarcane in the area, I cannot cultivate the same crop in my field that is in close vicinity, as most of water from the dam is consumed by Purti Group's captive power plant. The fly ash generated from it also creates immense pollution in the area," said Vishwanath.
Kamble added family was tilling 24 acres land but in 1999 after the Purti's factory came up, his access to land was blocked. They had to give up the holding. In 2008, the WRD issued a notice that was displayed in the gram panchayat office saying the farmers could get the remaining land back on lease. "My family made four different applications but the land was given to Purti Group. We had approached former NCP minister Ramesh Bang who was also deputy chairman of VIDC but he said he was not aware the land was given away to Purti Group and directed a superintendent engineer to help us," said Kamble.
Kamble also showed applications by two others Chintaman Masram and Moreshwar Nimsade from his file but said that they were not traceable now.
Purti Group's Managing Director Sudhir Diwe denied that any farmer apart from the Ghadges were tilling the land now under the group's possession. "The 54 acre tract is now under Purti Sinchan Kalyankari Sanstha, a trust which has got it on a 11-year lease. It is engaged in growing different varieties of sugarcane saplings to supply it to farmers for Rs 5 a piece as against market rate of Rs 15. Ghadges are allowed to cultivate the land till they wish to and we will pay the rent on their behalf," said Diwe.
"There was huge debris generated during the dam's construction which we had to clear, and so there was no scope of any other farmer using the land," he added. Ghadge retorted that he had the capacity to pay the annual rent of around Rs 2,500 a hectare and this will ensure his claim to the farm.