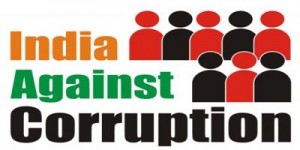 Nagpur News:  A day after India Against Corruption (IAC) leader Arvind Kejriwal alleged that BJP president Nitin Gadkari usurped farmers' lands, Gajanand Ghadge the farmer whom Kejriwal used as an example to make his point, refuted the charges on Thursday.
"I have not suffered any loss due to BJP president Nitin Gadkari. Rather it was Gadkari who helped and supported farmers like me. I am still farming a piece of land leased to Gadkari's Purti Sinchan Kalyankari Sanstha," Ghadge said.
He said that IAC member Anjali Damania had met him a few days back and had spoken to him about the ownership of the land he cultivates. "But what she is now alleging against Gadkari is a blatant lie."
Ghadge's statement came as a big blow to Kejriwal's so-called expose against Gadkari. Ghadge, a resident of Khursapar village in Nagpur was speaking to a Marathi news channel.
He said that he has issues with neither Gadkari nor the Maharashtra irrigation department.
Ghadge who was reportedly missing since Wednesday morning resurfaced on Thursday.
Meanwhile, former IPS officer-turned-legal activist YP Singh accused Kejriwal of concealing facts regarding NCP supremo Sharad Pawar on Maharashtra irrigation scam, while at the same time going after BJP president Nitin Gadkari for "mere procedural lapses."