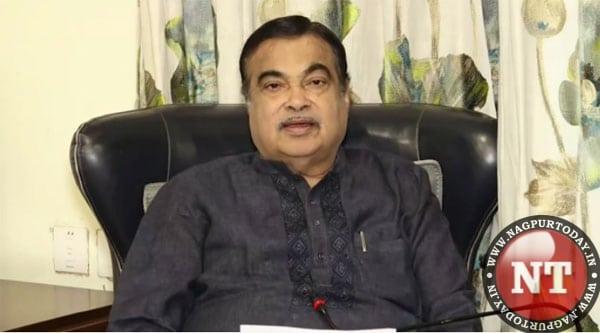 Nagpur: Union Minister for Road Transport and Highways Nitin Gadkari on Sunday surprised many in political circles when he said that he had done a lot of work in his career and it would be alright if people did not vote for him as he wanted to spend more time on works related to soil conservation, climate change and wasteland, according to media reports..
Speaking at the Dr Mohan Dharia Nation Building Award ceremony held in Nagpur, Nitin Gadkari said there is a lot of scope for experiments in areas such as water conservation, climate change and use of wasteland. "I like to do them and sometimes do them forcefully. I have already told people it's enough now; vote for me if you agree and don't if you think otherwise," he said. His remarks are being seen as an indication that the Nagpur strongman with close ties to the RSS is unhappy over the recent strain in ties with the BJP top brass.
In a rejig of the party's Parliamentary Board, the Central leadership on August 17 last year dropped Gadkari and Madhya Pradesh Chief Minister Shivraj Singh Chouhan from it. On the other hand, Deputy Chief Minister Devendra Fadnavis was brought on board the Central Election Committee along with a few others. Both these panels are crucial to the party's organisational set-up.
A close aide of Gadkari, however, warned that incorrect inferences should not be drawn from his statement. "He clearly said that the people would vote for him if they liked his work. This line clarifies that he is not planning to retire," he said, adding, "What he meant to say was that his life's mission was to work for the cause of farmers and it would not be affected even if he failed to get elected again."
"Politics is not a money-making business. Politics also means social work, to solve national issues and to carry out development work. Socio-economic transformation is the main goal of politics," the Minister further said, adding "Without environment, development will not sustain and in the modern world, development is equally important."
Significantly, this is not the first time Gadkari hinted about his plans for politics. On July 23 last year, he said there were many other things to do in life. "When Girish Bhai (Gandhi) was in politics, I used to discourage him because I also sometimes thought of leaving politics," he said at the Shri Girish Gandhi Amrut Mahotsav Satkar programme in Nagpur.
More than a month later, on August 27, he said it was wrong to use someone and then throw him away. "Do not follow the policy of worshipping the rising sun."