Nagpur: The much touted ethanol-run bus project in Nagpur has once again dabbled its feet in murky waters. The Scania company which has been roped in to provide the high efficiency and high cost buses into the city fleet has invited the ire from its mentor this time. The BJP which reportedly backed Scania seems to have upped its ante against the company for going against its prescribed norms. The bone of contention is that the company has taken its bus to New Delhi without consenting Nagpur Municipal Corporation, currently led by BJP and alliance.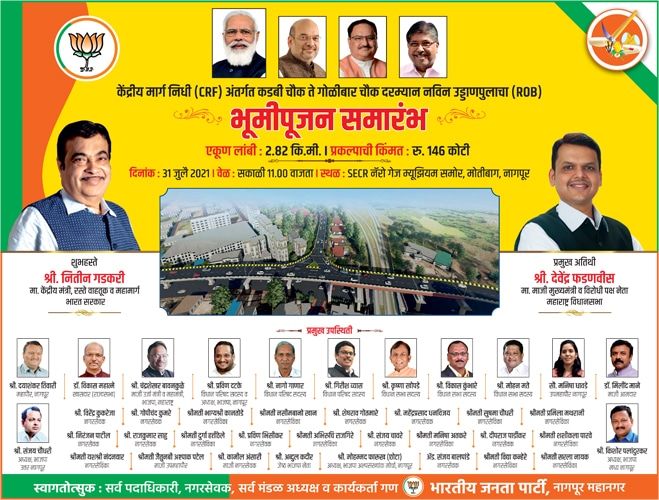 Interestingly NMC has issued show cause notice to the company in this regard but the civic chief Shravan Hardikar is completely unaware of the development. An NMC official confirmed later that the show cause notice was served for violating terms and conditions of the contract.
The Scania bus is part of the ministry of highways and transport's plan to introduce eco-friendly buses in India. The ministry, which is headed by city MP Nitin Gadkari, is looking at vehicles run on alternate fuel. The NMC had earlier approached the city-based National Environmental Engineering Institute (NEERI) to conduct the eco-friendly assessment test of the bus. But NEERI refused to do the job citing its inability to conduct technical test on a bus. Subsequently, in July, the Swedish bus-maker took the bus for a homologation test to the Central Institute of Road Transport (CIRT) at Vehicle Research and Development Establishment in Pune.
The bus was to return to Nagpur by July 29, but the operator reportedly took the bus to New Delhi for an expo. The bus was driven to the Capital without the consent of the NMC.
Scania had approached the civic body for permission but NMC transport in-charge Sanjay Kakde had refused to give it. According to sources, the Swedish co was seeking approval after sending the bus to Delhi. Following this, the department issued a fresh show cause notice to the company.
In the past too, the company had broken rules of its agreement with NMC. It had sought permission to take the bus to Bengaluru from March 9, 2015 to April 4, 2015 for maintenance but reportedly took it to Ahmedabad.
"Between April 9 and May 15, Scania did not run its service," the source said.
The bus operates between Vidhan Bhavan Square and Khapri Naka via Nagpur Airport and makes 14 trips every day.
The civic body had also extended its trial run by another six months after it found that the bus operated in the city on only 102 days instead of 182 days as per the agreement. While doing so, the NMC had put in the condition that Scania should not take the bus outside the city.
Rajeev Ranjan Kushwaha (rajeev.nagpurtoday@gmail.com)