Nagpur.

A very vital meeting was held to review the on-going and pending projects. The meeting was chaired by Municipal Commissioner in the presence of Union Surface Transport Minister Nitin Gadkari. Officials of Nagpur Municipal Corporation, Office-Bearers of NMC and other heads of the departments were also present in this meeting.
Nitin Gadkari listened to the review report and when the officials gave indecisive and evasive answers, he got angry and gave a dressing down to all officers and directed them to present a review report with the exact status of pending public welfare projects.
After the meeting, Nitin Gadkari did not brief the press, since the evasive answers of the officials had allegedly spoilt his mood. Therefore he had directed Mayor of Nagpur city Praveen Datke to brief the press.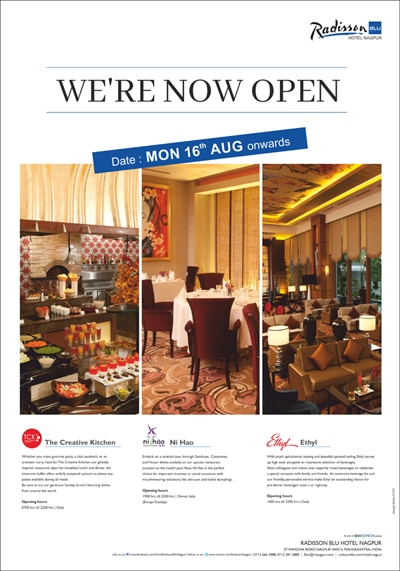 Mayor Praveen Datke while briefing the press said that a review meeting was organized on February 6, 2015 chaired by Municipal Commissioner Shravan Hardikar in the presence of Union Surface Transport Minister Nitin Gadkari.
The agenda included issues on
 Star Bus
 Pench Project-4
 24 X 7 Water Supply
 Sewerage and Water-Treatment Plants
 BOT Projects etc.

The officials' in-charge of each project or department was reprimanded for evasive and indecisive answers to Nitin Gadkari's queries.
Reliable sources claimed that Union Minister Nitin Gadkari was unusually calm and composed. He spoke on few issues and reprimanded the officials for negligence and dilly-dallying attitude.
Mayor gives brief decision on each issue on the agenda Pench Project-4: After listening to the review report, sources said that Gadkari has given an ultimatum to finish the work of Line-Flooring by March 15, 2015. Gadkari has also directed them to complete the construction works of water tanks by March end.
Star Bus: He directed the officials looking after the Public Transport Department to make a Detailed Project Report (DPR) as soon as possible. Gadkari is alleged to have said that an Annual Maintenance Contractor will also be appointed. Gadkari is said to have added that in order to make it innovative some more time can be given. The remaining decision will be taken only after the Detailed Project Report is made.
A study will be initiated to ascertain what is the most viable, cheap and easy to procure alternative to Bio-Diesel, Ethanol and Electric Buses which are not made in India.
In order to change the present Bus operator, a decision to appoint Legal Expert Subodh Dharmadhikari was taken. After getting legal advice, a proposal will be made and tabled during the General Body Meeting.
24X7 Water Supply Scheme: After reviewing the 24X7 Water Supply Schemes, in order to plug wastage and unauthorized water connections, the NMC will be regularizing the unauthorized water connections.
JNURM: A delegation led by Union Surface Transport Minister Nitin Gadkari will soon approach the Concerned Minister of JNURM Venkaiya Naidu in order to get the pending dues amounting to Rs 254 Crores.
BOT: All the pending projects of the Nag River and Sewerage Treatment Plants should be completed at the earliest. Concrete action will be taken in order to get the pending projects completed. The hurdles and hindrances in the Build Operate and Transfer (BOD) projects will be cleared or sorted out and proposals will be tabled before the NMC Standing Committee.
Those present for the media briefing included Former Mayor MLA Anil Sole, Leader of Ruling Party NMC Dayashankar Tiwari, Chairman of NMC Standing Committee Narendra Borkar and Navneet Singh Tuli.