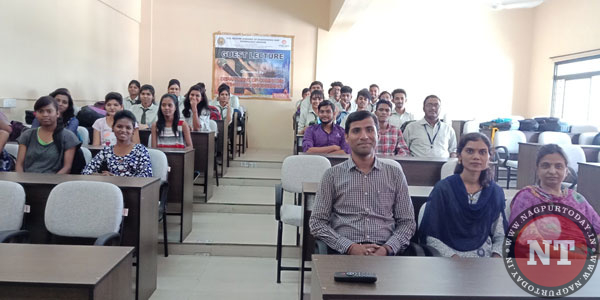 The Department of Computer Science & Engineering of G.H.Raisoni Academy of Engineering & Technology, Nagpur had organized a Guest Lecture on "File Handling and Pointer Concepts in C"for students of 3rd semester BE.
The expert was Mr.VinitKhatni, Technical Head, Network HUB,Nagpur.He explored the concept of file handling & pointers in C programming language. Also he has elaborated the concepts by taking practical implementation on the different types of programs on pointers.The guest lecture concluded with question answering session in which all the doubts and queries arose by students were cleared by the expert. Students were immensely benefited by the knowledge and experience shared by the expert.
The session was coordinated by Prof.ShardaChhabria, Prof. SandhyaDhage& Prof. Amit Pimpalkar, HOD CSE.