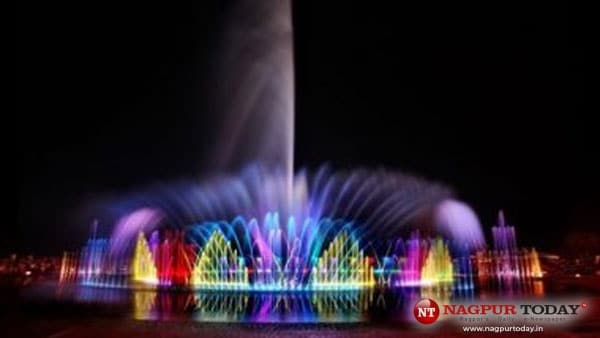 Nagpur: The Futala Musical Fountain, which is considered important from the point of view of tourism in Nagpur City, is now planned to be inaugurated by the Prime Minister in February with the aim of opening it to the public. Now before its launch it is getting embroiled in controversies. This can be gauged from the fact that the Swachh Association filed a Public Interest Litigation (PIL) in the Nagpur Bench of Bombay High Court regarding the Futala Fountain and the audience gallery built for the show. Even Justice Atul Chandurkar and Justice Vrushali Joshi issued notices to the State Government and others and ordered them to file replies.
Adv S A Rajshirke appeared for the petitioner while the State Government was represented by Public Prosecutor Anand Fuljhele.
Hearing could not be held in Bombay High Court:
It was told on behalf of the petitioner that his organization works exclusively on subjects related to environmental matters. A petition was filed in the Bombay High Court to declare the musical fountain in Futala Lake and the audience gallery constructed here illegal, but the Bombay High Court refused to hear the petition citing the territorial jurisdiction of the courts. . This is the reason that now a petition has been filed in the Nagpur Bench.
Futala is included in the National Wetland.
The lawyer representing the petitioner told the High Court during the hearing that Futala Lake has been included in the National Wetland Inventory and Assessment. In the context of wetland, an important decision has been given on October 14, 2013 on a public interest litigation, according to which no construction etc. can be done on the wetland identified by the Central Government. In addition to these instructions, further instructions have been issued on July 25, 2016. After this, the Supreme Court issued orders in a similar matter on October 4, 2017, in Special Leave Petition 230/2001.
On March 8, 2022, the Ministry of Forest and Environment issued instructions towards preserving wetlands. On May 17, 2022, a memorandum was given to the Wetland Conservation Authority in this context. But this was not taken into account. Due to this, we have to forcefully knock on the door of the High Court. After the hearing, the court issued the said order.