Nagpur New.
Nagpur bench of Mumbai High Court has on Wednesday rejected the petition filed by the shop owners running their eateries at Futala Lake, as it accepted Nagpur Improvement Trust's affidavit in which it stated that it had snapped contract with Sell Ads and also ordered the shop owners to vacate the shop within seven days. In the affidavit, it was informed to the court that NIT Chairman Praveen Darade had passed an order on August 16, 2014 in which it had revoked the agreement between Sell Ads (a local agency which further provided the space on rent to shop owners) and NIT. The agreement came into force on February 17, 2010. Besides, the security deposit from Sell Ads has also been confiscated, the submission stated. Along with the affidavit, a copy of order given to Sell Ads by NIT Chairman was also produced before the court. The order directs Sell Ads to vacate entire alloted space near Futala lake within 7 days, failing which NIT would itself take action and responsibility of loss would lie upon the shop owners.
Disposing the petition filed by Sanjay Agrawal, President of People Against Corruption, in this regard, the HC bench comprising Justice Basanti Naik and Justice A. S. Chandurkar said with the submission from NIT, the purpose of petition has been fulfilled.
Welcoming the court's decision Sanjay Agrawal told Nagpur Today that the order has came as another victory for them. "Our next step would be to see whether NIT is recovering the dues. Besides, the tax to the tune of Rs 2.5 crores is also required to be recovered by NMC. If NIT fails to recover the revenue loss, then we may decide our further course of action," Agrawal said.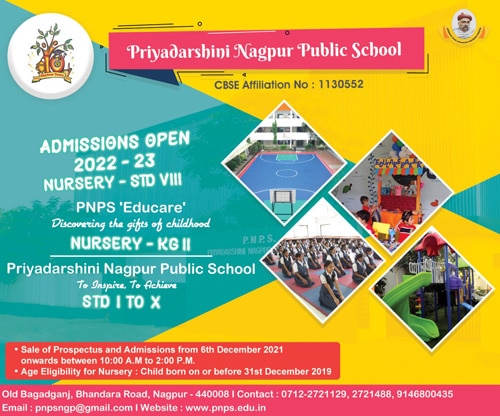 Loss is ours, say shop owners
Meanwhile, Secretary of Futala Lake Shop Owners Association Purushottam Ghodmare alias Nanabhau termed the decision as the loss of shop owners. "If the action will be implemented then its neither NIT's loss nor its the loss of Sell Ads. Its our loss ultimately," he told Nagpur Today. Ghodmare, who owns Goli Vadapav at Futala Lake informed that they had led the delegation of shop owners to meet NIT Chairman Praveen Darade on Wednesday. "We wanted to request him to keep the establishments intact as we are ready to pay the revenue. Earlier also we were willing to pay and this time too we will readily pay the desired revenue. We could not meet him today as he was busy in making arrangements for Prime Minister Narendra Modi's visit on Thursday.  But we will meet him and place our request because it will be alltogher our loss. We want the beauty of this place should remain intact."