"Creativity is Intelligence having Fun." – Albert Einstein 0FUNSHALA, the Digital Summer Camp, conducted by Delhi Public School Lava, was all about growth and accomplishment and not just a bunch of activities to keep
children busy.
Summer means happy times; vacations, mangoes, watermelons, fruity popsicles, visiting grandparents and much more. But this year summer has not brought theusual cheer. The lockdown, the pandemic, stops us all from venturing outdoors and so many summer special activities have had to be curtailed.
But FUNSHALA was not cancelled. If the 'Mohammeds' could not go the mountain, the mountain was brought to their homes! Delhi Public School Lava used the virtual route to create an exciting, engrossing and enjoyable real experience for all its students. FUNSHALA began on 20 th April 2020 and concluded on 1 st May 2020.

All the student participants were divided age – wise into groups of 10 -12 and each group had a teacher to facilitate the activities. Each day, at 10:30 am sharp, the group came together on Google meet to interact, connect and share.
This was the highlight of the Camp as children saw and spoke to their schoolmates after four weeks! It alleviated loneliness and recharged their batteries. On each day the children received on mail links to videos on Craft, Art, Music, Dance, Rangoli, Cooking, Subhashitani in Sanskrit and Physical Fitness. Each video had been especially created by the Co-Curricular teachers of DPS Lava.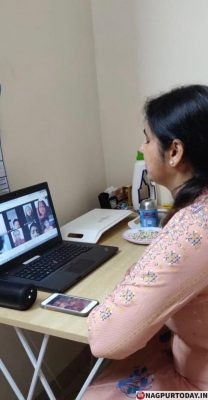 Coffee Painting, Tribal Art, Aboriginal Art, Beat Boxing, Hip Hop, Folk Dance, Zumba, Yogasanas, making Dalgona Ice-cream, Jhal Muri, Aloo Chat and Pencil holders, Mobile phone holders are a few of the amazing things learnt by the students during FUNSHALA. Students called it a "cool experience", much beyond their expectations and were sad
to bid adieu. At FUNSHALA, everyone made memories packed with fun; memories ofsomething that was virtually real because nobody actually met anyone.