Do you like to know everything that's buzzing in Nagpur? Like our page to stay updated!
A lot has been said about quality education with entertainment for the kids of Nagpur but nothing has ever been done about it. Recently city's Urvashi Thakkar has tried to do just that by offering a concept dedicated to kids and their families. While speaking to Nagpur Today, Mrs. Thakkar claimed that usually the carnivals or fairs concentrate on a particular segment/gender. There has never been an exhibition or carnival exclusively for the children. With this in mind, she brought the concept to Nagpur wherein Fun, Food, interactive Workshops, Shopping for latest products/services, Health care for kids and moms, playing in the play zone and Pure Entertainment is organized under one roof for kids and their entire family.
This is slated to be a grand day full of mirth and magic and fun and frolic.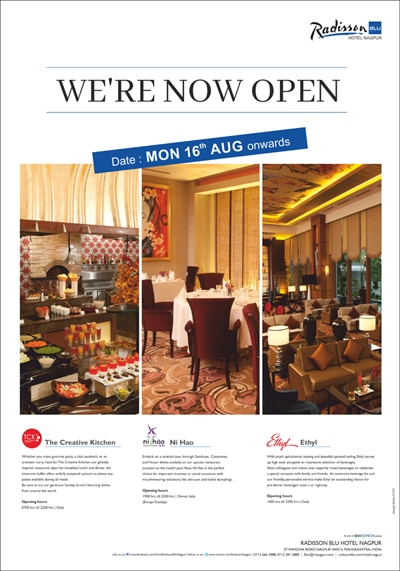 Fun Fest is all about kids having a gala time! This Kids' Festival is meant to cater exclusively for the children and their needs. The festival is meant not only for the children but also the expectant parents, the grandparents and the parents of course. The festival is slated to allow kids to lose themselves in an exciting environment. The fun and games are slated to be interactive and one that entice their innate creativity.

So why your kids should visit this fair/ festival?
Simply because the kids will get to learn a lot of things, concepts, get to interact with the best professionals, shop for latest products and eat healthy and tasty snacks and food and as the organizers say everyone can Eat, Shop, Play the entire day.
Date: 6 November 2016.
Address:
Chitnavis Center, Civil Lines, Nagpur, Maharashtra 440001.
***Sponsored Post***