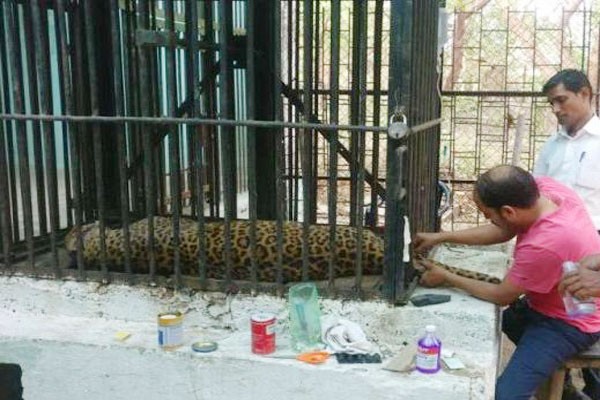 Nagpur: A full-grown leopard at city's Maharajbagh Zoo died on Saturday. The big cat was ailing since the past 10 days and was treated for some complications. Saline was also administered to the feline but it succumbed to the ailment around 11.30 am on Saturday.
This is the second casualty at the popular Maharajbagh Zoo within a week. On March 29, the iconic tigress Jaai died after battling for life for months. The death of big cats within short span of time concerned the wildlife lovers of the city.
According to Maharajbagh Zoo official Dr Bawaskar, the leopard was born in zoo itself on June 13, 1999. 'Gopal' and 'Jui' were it's parents. The lifetime of a leopard in captivity is around 19-20 years. Since the leopard was in the zoo since its birth, he was 'darling' of the zoo employees and an attraction for visitors.
The dead leopard was consigned to flames around 3 pm on Saturday itself.