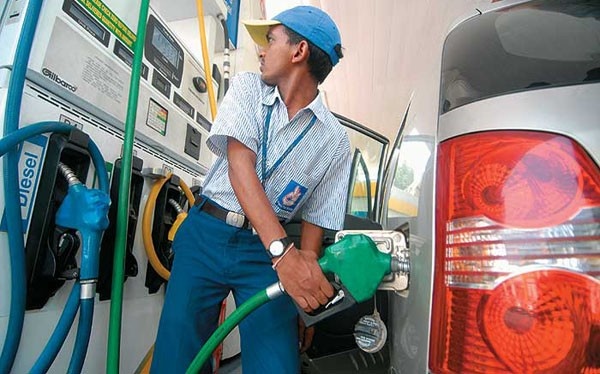 Nagpur: Distressed motorists have been frustratingly getting the fuel tanks of their bikes and cars filled as the petrol and diesel prices have been skyrocketing to new high every passing day in Nagpur.
Rendering a big hole into the pockets of citizens, petrol price in Nagpur stood at Rs 85.15, the highest in the country. The people have now been asking the Centre about 'achhe din' that was promised by Prime Minister Narendra Modi.
The citizens and trader fraternity who are already struggling to overcome the GST and demonetisation tsunami are apparently fumed over no control over rising fuel prices.
Similar is the situation in Amravati and Aurangabad where petrol prices on Thursday stood at Rs 86.52 and Rs 86.23 respectively. The diesel prices in both Amravati and Aurangabad were respectively Rs 74.11 and Rs 73.91 a litre.
NT witnesses public outrage
As Nagpur Today spoke to a slew of citizens over heavy rice in petrol and diesel prices, they vented their ire on the government.
Fumed over the price hike, locals in Nagpur have asked the government to reduce the prices.
"It won't take much time for petrol prices to reach Rs. 100 at this speed. We have no other option but to buy fuel to commute. The government should reduce the prices, it's affecting our budget," said a city resident.
"Petrol and diesel prices are increasing every week. Prices here are much higher than other states. How are we supposed to survive in this situation", said another local.