From Rubeka's Kitchen : Chicken Manchurian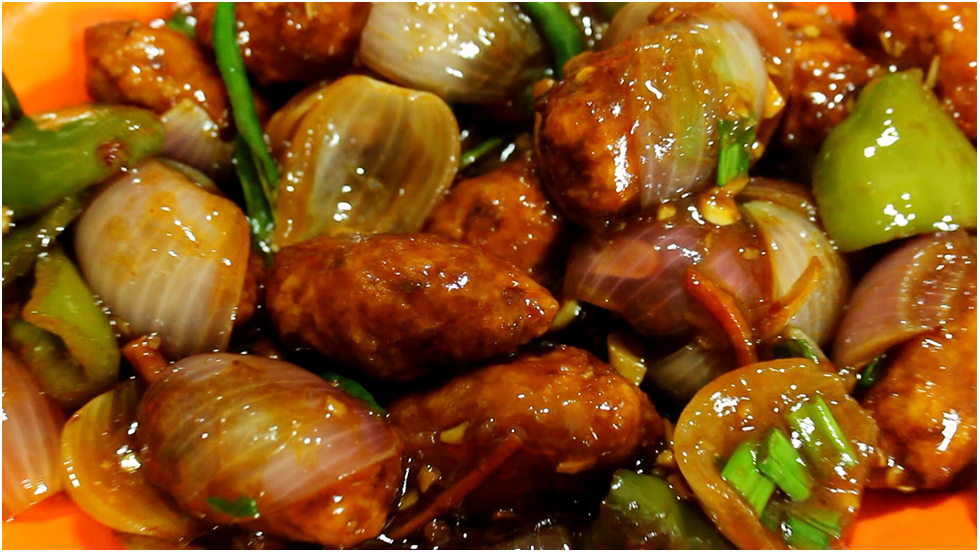 One of the popular Indo-Chinese recipe that is made with chicken, ideally served with Noodles or Fried rice.

Ingredients:
1 chicken [boneless and cut into 1" pieces]
1 egg
Salt to taste
Pepper to taste
1 tbsp corn flour
4 tbsp oil
6 green chilies [slit]
1 pod garlic [peel and cut in round slices]
4 tbsp soy sauce
2 spring onions [chopped]
1 onion [deiced]
1 capsicum [deiced]
Method:
Marinate chicken in egg, salt, pepper and corn flour for at least 2 hrs.
Deep fry in hot oil. Remove extra oil.
In the same oil fry chilies, garlic, onion, capsicum and spring onions. Spread over chicken. Add soy sauce.
Remove from fire, garnish with spring onions and serve hot with fried rice.