From Khaki to Khadi : More cops switch to politics to try their luck in LS polls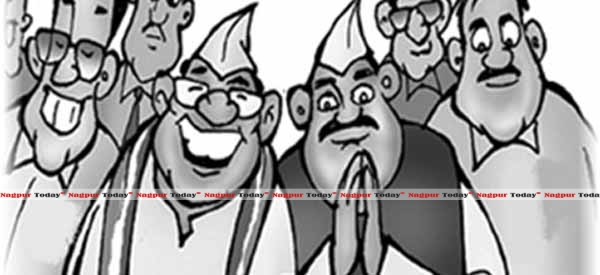 Nagpur News.
With Lok Sabha polls round the corner, almost everybody across diversified ranks and profile appeared all out to jump into the poll fray. And the emerging trend this year is increasing number of officers from state police department training their guns in poll battleground. Recently many IPS officers of Maharashtra Cadre have resigned from police department and have ventured into politics. The Home ministry is worried over the fast paced migration of senior and experienced police officers from Khaki to Khadi. As far rest of the cops are concerned, they are more than curious to know how their fraternity fetched in politics.
Nagpur Today tracks the trend…
Mumbai police commissioner Dr Satyapal Singh who also served Nagpur in similar capacity has put in his papers. After maintaining low profile for few days he embarked upon political career after he joined BJP. Presently BJP has nominated him to contest Lok Sabha polls from Bhagpath parliamentary constituency. Similarly IPS officer Suresh Khopde who switched to khadi from khaki is contesting general elections after Aam Aadmi Party doled out ticket to him.
Similarly, the Additional Inspector General of Police in-charge (Special Operations) in State Police Department Prem Kishan Jain too resigned one month before his retirement to Republican Party of Ramdas Athawale. Jain was made the National President. Dr Sathyapal Singh is from the 1971 Batch, while Premkishan Jain is from 1980 Batch, IPS Officers.
Similarly, one other IPS Officer Mohan Rathod, too quit his job to join Prakash Ambedkar's political party and he has been asked by the party to contest the polls from Akola. A Police Inspector who retired from Amravati PI Sheikh Sultan has joined Spanco Company and had started working as Security Officer. However, as soon as the polls approached, he quit his job and was offered to contest polls from Hingoli by former MP Jambhuvantrao Dhote's party. The Inspector General of Ratnagiri Sanjay Apranti also is trying his luck in politics. All these police officials who resigned and are contesting in polls have a Nagpur connection.
Dr Satyapal Singh had served as Superintendent of Police at Gadchiroli. Later he was DIG of Nagpur Range followed by serving as the Commissioner of Police. Suresh Khopde had served as DCP in Nagpur, rural and later as SP in Yavatmal. Mohan Rathod too has served as DCP in the city. Sheikh Sultan too has served as Sub-Inspector of police in the city. Along with all these officers, former Additional Commissioner of Police Babasaheb Kangale too had resigned and had joined BJP.
Previous officers failed to appeal voters
History says that in the past too, many police officers IG A A Khan, T K Chaudhari had ventured into the polls, however, the masses did not elect them to power. It is often observed that be it IG or DIG, after retirement, these officers join multinational companies as Chief Security Officers while some of the others give private consultancy services.