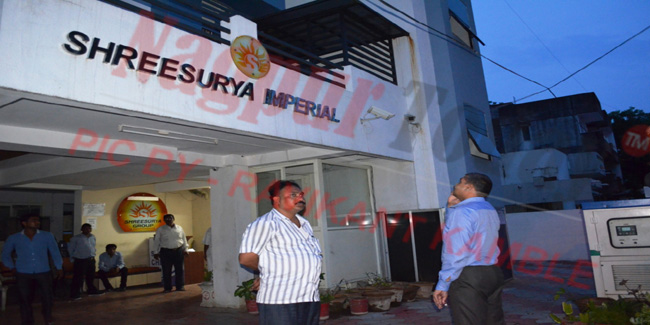 Nagpur News.
More worms tumbled out of the nasty can of Shreesurya Investments which has been under dubious clouds for duping investors of Rs 250 crores, the figure estimated so far. Reliable sources informed that Shreesurya's Chairman Sameer Joshi who in his yesteryears worked at another financial investment firm in Nagpur owned 10 companies during his trail of tricky business. After learning the finer nuances about how to run an investment company, Joshi then floated his own company and incorporated wife Pallavi as his partner.
Govt employees top the list
However in his mission to attract investments, Joshi left his mentor, the owner of the investment firm he worked at, far behind. Within a short span of time Joshi picked up pace and amassed huge proportion of capital. He deliberately approached the 'milch' investors who were looking for save haven to park their unaccounted funds. Joshi's plan worked well and he succeeded in managing whopping funds as investments in his firm.
Vishnu Bhoi, inspector at Economic Offences Wing in Nagpur who is investigating the fraud informed that till now an investment of Rs 250 crores has been surfaced on records which was fetched from over 5000 investors. He informed that many government employees working in electricity and forest departments had fallen prey to the luring honey trap laid by Joshi.
More information sought from Pune
A board at Shreesurya's office in Hyatt Enclave in Congress Nagar displays names of all the 10 companies the group owned. His entire racket was being operated from this office, sources informed. The police officers projected the net scam estimating over than Rs 500 crores. The figure could also increase. A letter has been sent to IG Office of Registration and Stamp department in Pune to seek more information about Shreesurya.
Police tracing commission agents
Joshi and his wife had run an apparently lucrative deposit scheme under his various companies. Those wishing to be a member had to submit the membership fee of Rs 21,360. Commission agents were appointed to get the members registered and collect the amount. Police were also tracing the investors who had put their money in Shreesurya through agents. A list of such agents was being prepared, informed a source.