Friendship Day Tragic: Three friends drown in dam near hingna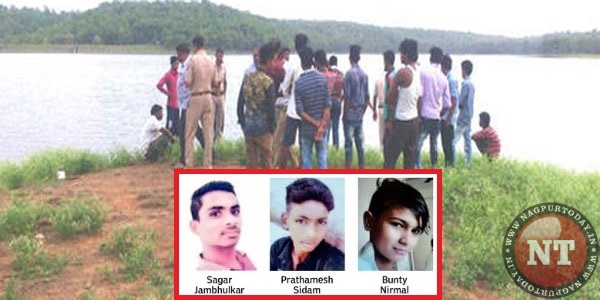 Nagpur: Three persons, identified as Prathamesh Sidam (16), Sagar Jambhulkar (17) and Bunty Nirmal (14), drowned in the Salaimenda dam adjoining Telgaon in Hingna tehsil as a friendship day revelry near the water body went awry. The three deceased were from Sevadal Nagar of Bhandewadi.
Eight friends from city had gone to Salaimenda dam to celebrate friendship day. It was then that Sidam, Jhambulkar and Nirmal decided to enter the dam water. According to local villagers, the dam is already overflowing rendering it dangerous if one is not a deft swimmer.
Police said Sidam started struggling in the water after having ventured into the deeper zone when two others tried to reach out for him to help. The three friends, who probably did not know swimming, were soon lost under the surface of the water even as the rest of the friends tried to offer them help.
The local villagers rushed to the dam after the rest of the friends raised an alarm. The police control room was also alerted. The control room informed the Hingna fire station from where a rescue team was promptly dispatched. It's learnt that only Sidam's body was fished out before fading light forced the search operation to be suspended.
The families of the victims reached the dam. A case of accidental death has been registered at Hingna police station. Meanwhile, BJP MLA Sameer Meghe of Hingna said he would take up the issue of increasing patrolling as a measure of deterrence near the popular water bodies and picnic spots on the weekends, festivals and holidays.
"Work of fencing the Zilpi Mohgaon Lake is underway so that it remains inaccessible for the visitors but they can enjoy the view. It is also responsibility of citizens to take precaution and adhere to safety measures rather than expecting to be monitored every time," he said.
Meghe also appealed the citizens, especially the youngsters, to take lessons from the past incidents. "Invaluable losses of lives are taking place because picnickers are not ready to behave safely," said the BJP MLA.