Nagpur News.
Wasankar Wealth Management – an investment company which has been recently in the news for all the wrong reasons hogged the limelight again as an architect has decided to open up against the company's fraud means of luring investors with heavy returns.
Vivek Pathak, 51, an architect by profession and a builder by business, as he described himself, has been following up on the company's President Prashant Wasankar to get back his Rs 2.75 crores that he invested for short term in one of the Wasankar's ponzi schemes. However, except for few bounced cheques and a handful of amount, Pathak has been awaiting his hard earned money till date.
Fed up of all the false promises and fake assurances he got from Prashant Wasankar, Pathak has published an advertisement calling upon all the investors of Wasankar who were cheated like him, through his organisation Yalgaar Ekta Manch. In the newspaper advertisement published, Pathak has appealed to all such investors to join the meeting at Yalgaar Ekta Manch's office opposite Laxmi Nagar water tank today at 6 pm.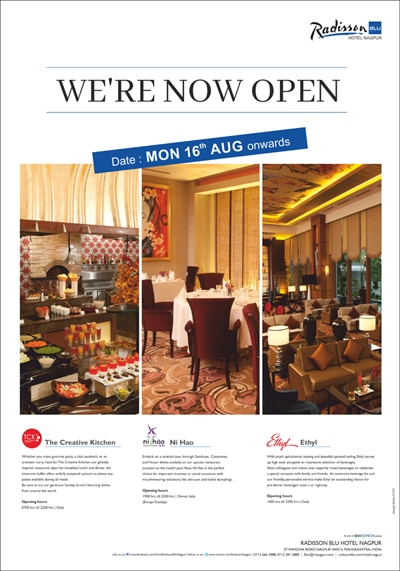 "I am open to all the possibilities now. Even Mr. Wasankar can come to this meet if he wishes. I will explore all possible routes to recover the investors' hard earned money be it legal, criminal, media or through mutual communication," Pathak told Nagpur Today.
He expressed concern over the small time investors who have put in their amount ranging upto 1 lakh. "Many of the investors are pensioners who hoped of some return that could be added to help them survive, but to their dismay all of them were cheated. Wasankar has no fear of any law as he kept on giving us promissary notes and cheques that he knew would bounce. It is high time Economic Offences Wing should initiate action against him just like they did in case of Pramod Agrawal of Mahadev Land Developers and Sameer Joshi of Shreesurya Group", he added.
Alumni of IIT Kharagpur Pathak said Wasankar promised him a return of 25 to 48 percent for his short term investment, however he was still struggling to get his initial investment at the moment, leave aside the the interest. He said, "I along with few other investors received cheques from Wasankar in September last year. However all the cheques bounced. Later when we approached him he bought some time while handing out promissary notes to all of us. Again the cheques issued in December bounced. Since then we have been following up on him but to no avail. Now he never take our calls and if by chance he receives so, he only come up with another set of assurance."
He informed that he ran through the worst phase in his business due to this as he had to borrow money from the market to keep his business going in order to recover the losses he suffered after his money was choked by Wasankar. "During the past nine months I have paid Rs 25 lakh as the interest for the borrowed money. Since I have my business I will recover sooner or later but what about those who have lost all their life savings in Wasankar's false promises," he questioned.