Nagpur: When the rest of Nagpur was celebrating Sunday relaxing and enjoying the salubrious atmosphere brought in by the rains, these youngsters had a different agenda in mind. They had been working on this concept for some days and brought it into fruition yesterday.
It is called 'Free Store'. Wherein people at large are requested to give anything they do not need any more or would like to share with others. – clothes, books, house hold goods – anything.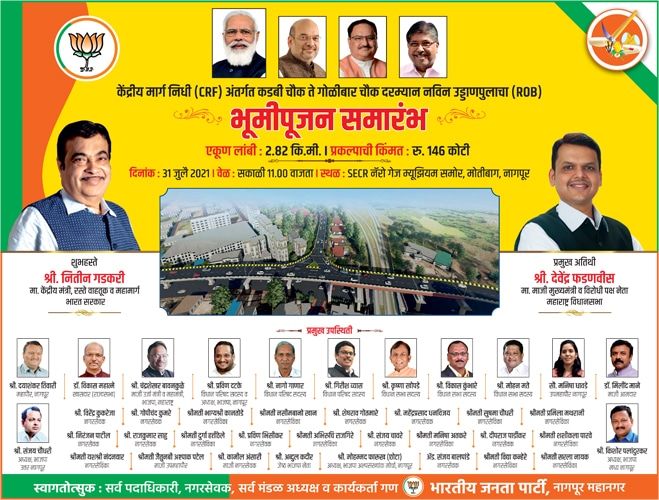 Others, who could use the stuff given, can just carry it away.
There could also be a barter where you give what you don't really want anymore and take away something else.
These kids – that is what they were! – had gathered clothing, books and dhurries, bed sheets etc. and set up a Sunday 'free store' at Shivaji Nagar Park, in Shivaji Nagar.
But as some of they explained in person to me, the real objective of the store is to share love of living with everyone. Giving gifts is just a way of showing the universal love…
When NT visited the park at 5 p.m. the 'store' was buzzing with activity with many residents of Shivaji Nagar and near by areas still arriving with 'gifts' and children and adults too living in some of the 'bastis' around that area carrying away the 'gifts'.
Some scenes were really heartening to witness. A woman who had taken 3 shirts for men folk in her family – husband or son perhaps – brought them back saying they were the wrong size and could be given to someone else perhaps?
Young 9 and 10 year old girls studying in Nagpur's best schools had brought some hand crafted stuff which they wanted someone to 'buy' as souvenirs so they could 'donate' the money to poor. When they were told that nothing was 'bought' at the free store they still hung around to see if they could do anything else to help the 'poor'.
Ward Number 52 Corporator Mrs. Meena Joshi who had facilitated the usage of the Shivaji Nagar park as the venue for the 'store' was at hand to encourage the youngsters…
Names of the Volunteers who worked actively for the project were:
1) Sneha Rathi
2) Akash Katole
3) Aarti Bhandari
4) Shrikant Vaani
5) Rinku Jaiswal
6) Hardik Rukhiyana
7) Himanshu Chichgare
9) Maansi Shah
10) Niraj Paliwal
Founder of Freestore is : Riddhi Saboo. She thought of this project two years ago, she does not live in Nagpur any more but her friends still got together to implement the lovely idea.
They have planned to make it an annual event and plan to do it on a much larger scale next year.
.. Sunita Mudliyar ( Associate Editor Nagpur Today )