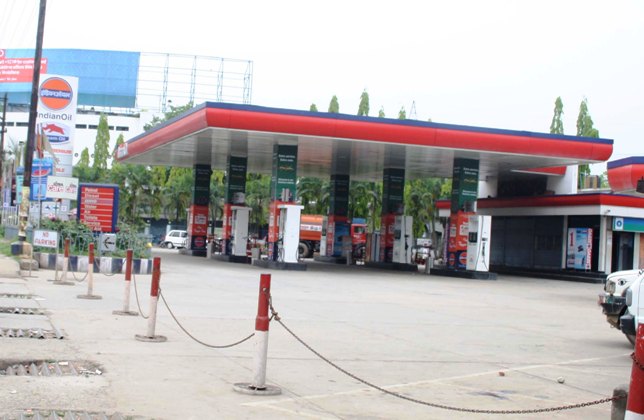 Nagpur News: Two petrol pump boys were stabbed and looted by four people including a minor for not listening to their orders. The incident took place at Narendra Nagar Jaswant sons services Indian oil petrol pump on Saturday evening.
Ajni police has arrested Narendra Nagar resident Mithilesh Darwade (22), Shahrukh Khan (19), a resident of Wanjari Nagar and Parvati Nagar residence Rakesh Pali (24). The 17-yer-old minor is also rounded up by the police.
Investigating officer PSI K T Kambde told that around 8 pm, the boys had gone to the petrol pump.
"According to the victim Devendra Paradkar, the boys came walking to the petrol pump. Paradkar was busy attending the customers when one of them came close to him and stopped him from his work. They asked him to close the petrol pump and when refused they started hitting him," said Kambde. The boys also took Rs 500 from Paradkar.
To prevent Paradkar, another boy Kishor Selokar at the petrol pump interrupted the fight but was also attacked. The boys stabbed both and fled away fearing public's wrath.
Paradkar and Selokar are recuperating at Government Medical College and Hospital (GMCH). Police has booked all four accused in section 394 of IPC (voluntarily causing hurt in committing robbery).
Police said that since the victims are unfit to give the statement, they could not ascertain the main reason behind the attack. Cops denied an old rivalry behind the attack.