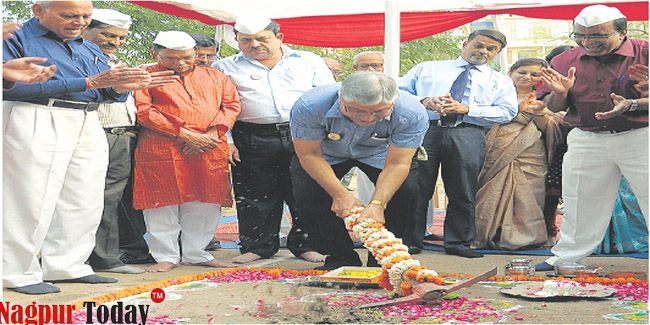 Nagpur News: "The programme undertaken by Indian Medical Association (IMA) is praiseworthy. Now, the members should come forward and contribute for success of this programme," said former national president of IMA Ashok Adhao here on Sunday.
He was addressing a function organised on the occasion of foundation laying of new building of IMA's Nagpur branch.
President of Maharashtra Medical Council Dr Kishor Taori, deputy president of Indian Medical Council Dr Milind Naik, national president of professional protection scheme Dr Krishna Parate and president of IMA Nagpur Dr Harish Chandak, were present on the dais on this occasion.
The new building will be constructed on the 7,000 square feet land behind IMA. Dr Ashok Adhao laid the foundation stone of the new building. Dr Taori on this occasion said that the members should have strong commitment towards the organisation.
The new building will have a hall with a capacity of 200 people, multi-utility hall for yoga, drama and other purposes apart from this there will also be an office complex.
There will also be radiology and pathology facilities in the building. The IMA keeps on organising various workshops. Hence, a guest house is also being constructed for the visitors. The guest house will have eight rooms. The new building will be five-storied.
A detailed presentation about the new building was given on a projector during the programme. Architect Amit Rathi, Dr Vaibhav Mahajan, Dr Avinash Wase and other office-bearers of IMA were present in large numbers in the programme. Comedy show Hasya ka jordar tadka by noted comedian Mirza Rafi Baig, was organised after the foundation laying ceremony. Dr Ashok Adhao performing bhoomipujan of the new IMA building in the city on Sunday, while other dignitaries look on.