Fortune Mall in Sitabuldi runs without clearances, safety measures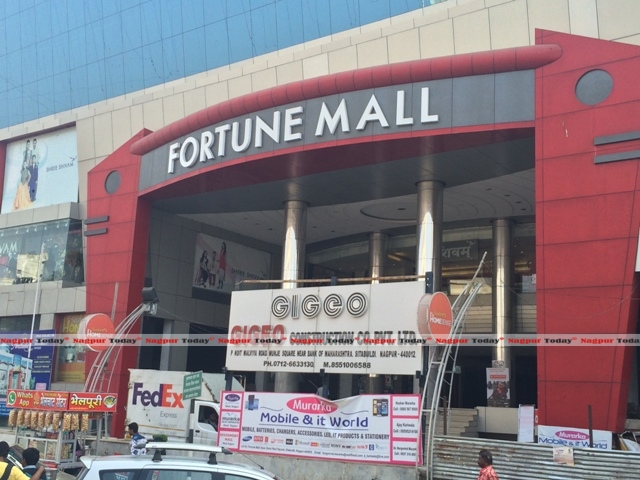 Nagpur: In a brazen violation of statutory norms assigned for erection of commercial complex, the Fortune Mall situated at Munje square in Sitabuldi is found to functioning without required clearances and safety measures. At Fortune Mall, many shops and business establishments have already been running without completion of the building. An official of one of the statutory bodies in Nagpur on condition of anonymity told Nagpur Today that it is the duty of the officials of zonal office of NIT to check for the completion of the building and only after that they should allow the builder to give occupancy to the individual shopkeepers or business establishments. The official also added that by greasing the palms, the builder has not only prevented unnecessary action on them but has also allotted shops and business establishments to various owners or leased out premises. He wondered that he failed to understand how owners have started setting up their shops and business establishments without the completion of other vital installations.
No Fire Department clearance
The builder has not installed many vital installations or equipments especially fire fighting equipments like water hose, water pipe-lines etc. The Builders of Fortune Mall is a very reputed company called GIGCO and since they have erected many buildings previously, they should have ensured that the vital equipments are already installed in the primary building exercise.
However, when inspected the inspectors of the Fire Department of Nagpur found that they have not adhered to the rules and regulations. The builders should have acquired the Fire NOC (No Objection Certificate) before permitting the occupants to occupy the shops and business establishments. While speaking to Nagpur Today, Chief Fire Officer Uchke said that they have issued notice to the builders. The builders have requested some more time for the completion of the fixing of the vital equipments and installations. The Fire Department on their turn has said that they have granted them a reasonable time to set up the equipments and installations.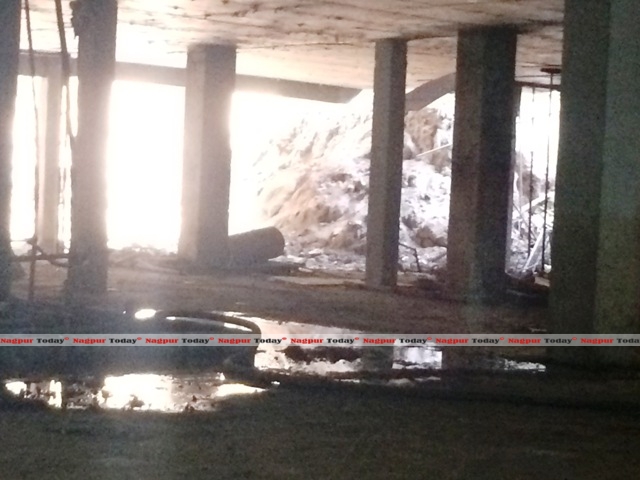 Basement choked with water logging
Due to some miscalculation, one can find perpetual water logging in the basement parking lot. The builder has made the slope for the vehicle owners to reach the basement parking in such a way that an accident is imminent. The slope is so steep that during monsoon season, when slush and muck gathers in the rut or the grooves the path is sure to become very slippery and two-wheelers or four wheelers can easily slide back causing accidents. The builder has somehow ignored the possibility. The depth of the parking lot will ensure that during monsoon, the basement is sure to be filled with water. Since even with rain-water drain, when many roads are water-logged, would the basement be spared?