Nagpur: The Mayor Nanda Jichkar, who has undertaken public contact visits to to Prabhags in every Zone for resolving problems of citizens, should have first visited the terrace of NMC's Headquarters building in Civil Lines. The terrace has become dumping ground as all kinds of scrap, waste, furniture, heaps of papers etc.
At a time when Nagpur Municipal Corporation (NMC) undertakes cleanliness awareness drives and gives lessons to citizens to keep premises clean for curbing mosquitoes, the terrace of the NMC's Headquarters has turned out be the potential breeding ground for mosquitoes and other disease spreading species. The huge quantity of scrap material dumped at terrace accumulates rain water and provides a perfect ground for mosquito breeding.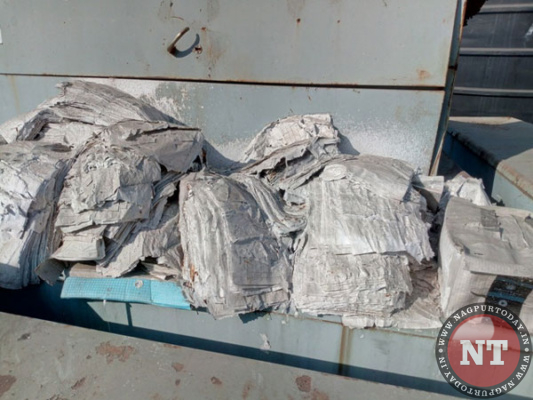 When confronted, the Heads of all departments raised their hands and feigned ignorance about the dump. The NMC administration has miserably failed to keep its premises clean and pleasant. Ironically, most of the waste material dumped at the terrace was in condition of repairs. But the inactive babus preferred to dump material at the terrace thinking nobody would spot it. Exposure to sunlight, rain water rendered the material useless, or say scrap. The NMC administration could have disposed of the material and earned the much needed revenue. But now the scrap would fetch nothing for the money-starved civic body.
The Mayor Nanda Jichkar, under the "Mahapour Aplya Dari" (Mayor at Your Doorsteps) initiative, on Tuesday started her public contact drive by visiting Prabhag 10 and 11 in Mangalwari Zone and assured the residents of resolving their maximum problems. Jichkar inspected the localities and interacted with residents.
But the Mayor could not find the dump at the terrace of NMC Headquarters. Wake up, Mayor!!