Nagpur News.
Aditya Shrikhande, a student of Shivaji Science College , brought glory to Orange City by topping MH-CET examination in Vidarbha. MH-CET is conducted by DMER (Directorate of Medical Education and Research). Shrikhande scored 650 marks and ranked 13th in State. Aditya, in an exclusive interview with Nagpur Today, talked about his study schedule, success mantra and his dream.
Nagpur Today: How would you react to be topper in Vidarbha?
Aditya: "Mai saatwe aasmaan par hu". I am so happy and satisfied that I have met my parents' expectations.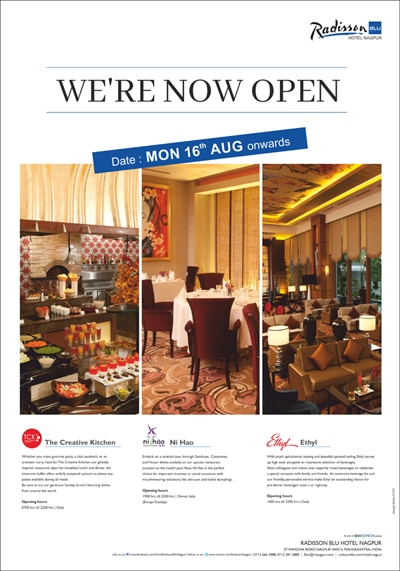 Nagpur Today: What was your first reaction; did u expect this achievement?
Aditya: I was sure that I will make a place in top ten but couldn't believe after seeing the results that I have topped Vidarbha.
Nagpur Today: How did you prepare for your exams? How many hours of study did you put in everyday?
Aditya: I prepared monthly timetable and followed it strictly. I used to study around 10 to 12 hours daily. I used to take small breaks in between. I never studied after 10 pm and used to wake up at 6 am for studies. I believe in "Early to bed and early to rise makes man healthy, wealthy and wise." So today I am wiser.
Nagpur Today: What did you do for relaxation and refreshing your mind?
Aditya: I take break between my studies and watch TV for some time. I also go for movie with my friends once in a while to release the tension and pressure of study.
Nagpur Today: What is your dream?
Aditya: I want to become a doctor and a nice human being. My dream is to become an independent and want to fulfill my parents' expectations.
Nagpur Today: Who were the people who played vital role in your success?
Aditya:  I am thankful to my parents, my elder brother Bhushan and my tuition teacher Wankhede Madam for their encouragement and valuable support. My parents supported and encouraged me at every point. Being a medical student himself, my elder brother guided me a lot. I can't forget to mention Wankhede Madam's contribution in my success.
Nagpur Today: Did tuitions play a role in your success?
Aditya:  I think tuitions played role in my success. The guidance which I got from my tuition teacher Wankhede Madam helped me a lot. I believe that one needs proper directions for study and you get that in tuition classes but I believe students should not shuffle between different tuition classes rather they should do classes from only one institute. Self study is equally important.
Nagpur Today: Who is your role model?
Aditya: My parents are my Role Model.
Nagpur Today: What is your Success Mantra?
Aditya:  Focus on goal, dedication and strict timetable is my success mantra.