Nagpur: His over hyped visit to Nagpur was supposed to have been a Grand Success… his devoted followers were ecstatic that their Guru who taught them the 'Art of Living' was going to be spending three straight days in the Orange City. They booked Nagpur's newest stadium at Mankapur for his public discourses.
Today the same followers are acknowledging in private that the idea did not really succeed. The stadium is more than half empty, and what's worse is even the few attendees they have are walking out mid way.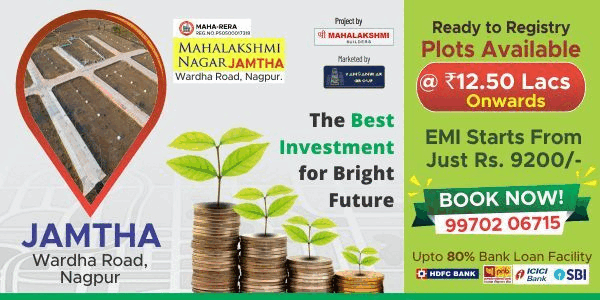 Was it overpriced?
The 'Entry Fees' to the 'show' were priced at : hold your breath, Rs. 25,000/ maximum, to Rs. 5,000/ for one person for one show.
Did this price factor not go down well with Nagpurians?
A city Doctor who has met Ravishankar a couple of times and was quite impressed then now asks " is he a Guru for the kinds of Mukesh Ambani, or the common man on the street? Who in these post – monetization days can really afford to shell up Rs. 25,000 to listen to a supposedly spiritual Guru? Isn't spiritualism about forsaking worldly pursuits and material gains?
How can a Guru be so money minded, they wonder.
Disciples will rush in to say that this money goes to charity or worthy causes… but if majority of the city's people cannot even afford the fees to get your 'darshan' isn't your very purpose of coming to Nagpur getting defeated? Unless, of course, the purpose was something else?!
Was meeting RSS chief Bhagawat the real purpose of coming to Nagpur?
As the Guru's devotees are suspecting, his real reason for coming to Nagpur was something else.
Who says Gurus are not ambitious?
Almost 2 decades ago, when Sri Sri Ravishankar had de facto declared himself a front runner for the Nobel Peace Prize (and then later blamed Sonia Gandhi, UPA chief for sabotaging his chances) his 'political' ambitions have been known. He wants and craves acknowledgement on the world's canvas.
That chance passed him by once.
The messiah of Ayodhya?
He sees another opening in the Ayodhya Ram temple issue. This issue has been simmering for at least 3 decades now, but no solution is in sight. The promise of the temple had swept NDA to power once, but then the coalition had been blamed for not implementing the 'promise'. (Remember the slogan of 'Mandir wahi banayenge?')
Even after the bone of contention, the Babri Masjid was demolished and done away with, the mandir has still not materialized.
Even the Supreme Court has sought to distance itself from the issue.
In this scenario if the Art of Living – a phrase which may be thought to be inspired from Maharishi Mahesh Yogi's book, "The Science of Being and the Art of Living" – Guru can step in and work his magic by convincing the two sides to come to an amicable solution, the world will have to sit up and take notice.
He has met Adityanth Yogi, C.M. of U.P. towards this end and offered his good books in finding a solution to the Ayodhya imbroglio. (But his meeting with the Muslim leaders is not supposed to have been very fruitful.Thus the media reports have suggested.)
Never the less, his Nagpur 'discourses' have been full of boasts about how he is about to solve the contentious Ram temple issue. This is supposed to have put many listeners off and they have walked out of his lecture half way.
Time someone offered some valuable advise to the Guru.
Stick to your core competence which was once teaching people how to laugh, love and live. There was a time when even the not so well heeled could 'afford' to attend the Art of Living initiation program. (It was never free). And they DID benefit from it… it had become a talking point of middle class India then.
But now it has been taken out of the purview of affordability. Even the basic program costs a minimum of Rs. 2000/. Not to speak of Rs. 25,000/ special 'appearances'. No one who really needs to is getting motivated anymore. Frustrated unemployed youth are the burning problem of today. Motivating THEM is more worthwhile a cause than building any temple in a North Indian town of UP. If you could do this Sri Sri, you will really win over hearts, not just cold medals.
That's my humble suggestion to you. Take it or leave it…
Anyway its free!!!
…Sunita Mudaliar, Executive Editor