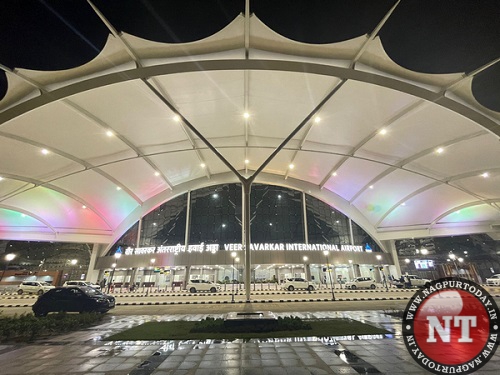 Flight operations from the New Integrated Terminal Building of Veer Savarkar International Airport, Port Blair started with the arrival of the first flight from Chennai.
As per a release from the Airports Authority of India, the flight arrived in Port Blair on Sunday.
Port Blair Airport's new integrated terminal was inaugurated on July 18, 2023 by Prime Minister Narendra Modi via video conferencing.
With a total built up area of 40,837 square metre, the terminal is capable to serve 1200 passengers during the peak hour and about 50 lakh passengers annually.
The airport building is equipped with 28 check-in counters, 12 immigration counters, three passenger boarding bridges and three conveyor belts. Airport's apron is suitable for parking 10 aircraft at a time.
Inspired from nature, the architectural design of the airport terminal resembles a shell shaped structure depicting sea and islands.
The building is also equipped with modern sustainability features along with various accessibility features for persons with reduced mobility etc.