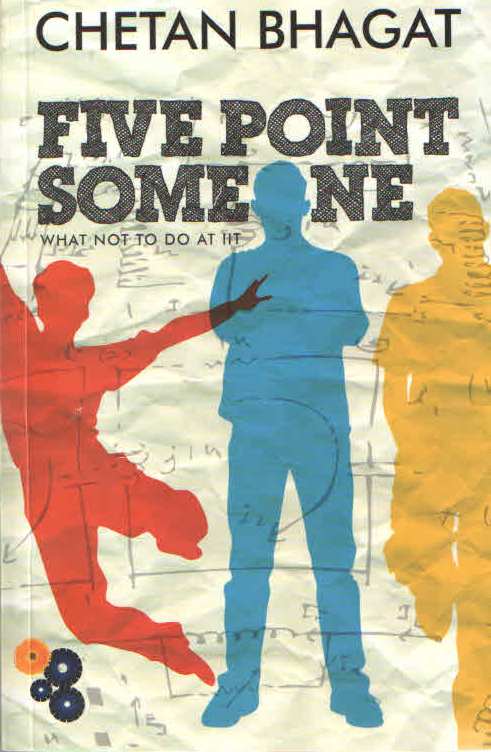 Published way back in 2004, this is the first of the six Chetan Bhagat books which have followed since.
'Five Point Someone – What not to do at IIT' is a humorous novel about three youngsters studying Mechanical Engineering at one of the most coveted colleges of the country. Hari Kumar (the narrator), Ryan Oberoi and Alok Gupta struggle to cope with their strenuous academics and soon find themselves with an abysmal GPA (Grade Point Average) rating of five-point-something out of ten.  While the book is about the troika's 'eventful' college life, there is also a love angle to it, when Hari gets involved with Neha – the daughter of their terrorizing Professor.
The novel is entertaining and tickles your funny bone every now and then. The witty one-liners and metaphors throughout the book have made me a fan of Chetan Bhagat's style of writing. What makes this book popular is that the incidents and characters are relatable to anyone's college days and not necessarily to those in the IITs.  The conversational tone and the easy flowing language have been maintained keeping in view the college based scenario.
Five Point Someone has also brought out the dark side of the Indian education system by highlighting the appalling number of students committing suicide, lack of encouragement for creative talent, family expectations, society pressures etc. In our country, the academic grades of a student are synonymous with the identity that the society creates for you. The competitive education system has reached unimaginable levels and the excessive academic pressure has ultimately exhibited its true colours.
With some changes to the screenplay, a large part of the book has been adapted into the bollywood blockbuster – 3 Idiots. It is believed that Chetan Bhagat had given the book to Director – Rajkumar Hirani and he instantly wanted to make a movie out of it. Nevertheless, I personally feel, the book is as spell-binding as the movie. I'd definitely rate this debut novel with much more than a five-point- something out of ten!!!
To summarize, the top three reasons why you should pick up Five Point Someone:
1)     Highly entertaining
2)     Relatable characters and incidents; and
3)     Priced for an impulsive buy
Special thanks to my friend Mayur. If it wasn't for him, I would have regretted, and probably been extradited for being the last Indian youth to read a Chetan Bhagat novel!!!!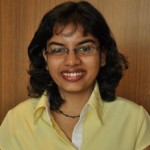 Sheena Marie D'souza