Five persons dead 7 injured as heavy rains accompained by hailstorm lash Vidarbha
Nagpur- In the district 5 persons died including 4 farm labourer in Mansar who died as lightning struck them and in Buldana 7 persons were injured as heavy rains accompained by hails lashed the districts in Vidarbha all were sent to Primary Health and from there to Medical College Hospital.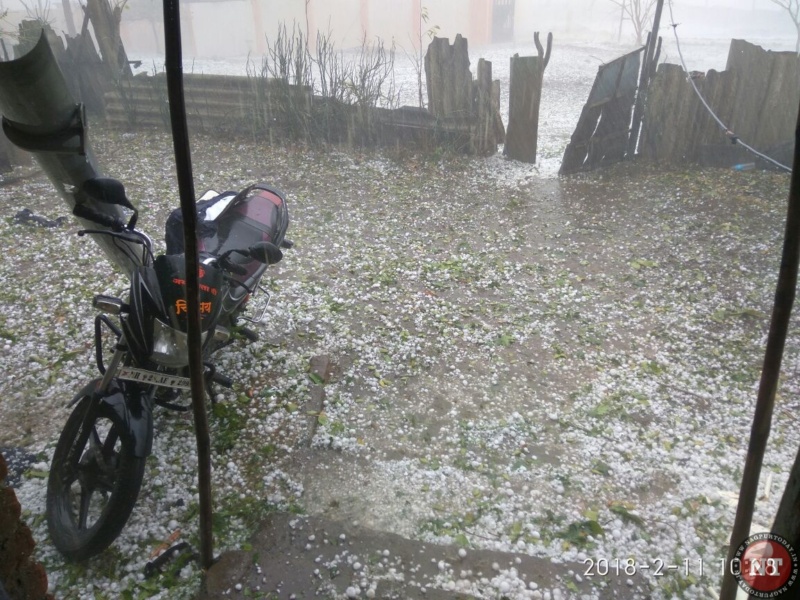 Once again in the Vidarbha farmers are forced to face problem as on Sunday the unseasonal rains lashed Kamptee Saoner, Khaperkheda while rain accompained by hails lashed Buldana, Akola, Jalna, Gondia and other parts causing a damage to Maize, Jowar, Soyabean, Chickpea (Chana), Wheat crops. Besides this, it also destroyed Citrus Limetta (commonly known as Sweet Lime), Bannas, Oranges, Pomegranate and others.
In Wardha district some part experienced thundred storm accompained by heavy rains which damage the cotton crop. Suddenly, the weather changed in the district on Sunday dark clouds started hovering over some parts of the district and around 10 am, it started raining amidst thunder.
In Hinganghat too the heavy rains were experienced for full one hours and the farmers have been affected due to this. From two days in Selu weather was cloudy and on Sunday there was just a drizzle. The rains has affected the telecommunication service. Due to the sudden rains the farmers and traders in Kalamna market had to face a loss in lakhs and crores.