Case registered in Panchpaoli Police Station.
Nagpur: The criminal intent starts from very minor age seems to have proved true when five minors threatened a property dealer that they would kidnap his son if he does not pay protection money of Rs 5 crores. The five minors have been booked by the Tehsil Police Station on February 4, 2015.
Property Dealer Mohaddin Ansari alias Mannu Seth Jan Mohammed a resident of Mominpura Graveyard road, lodged a case against these minors in Tehsil Police Station. Mohaddin Ansari has two sons. The younger of the two is named Aman.
According to police sources, Mohaddin Ansari told the police officials that he received a phone call from these minor accused threatening to kidnap his younger son Nishant alais Aman if he does not pay protection money of Rs 5 crores. The minor accused also claimed that they will kill his son too.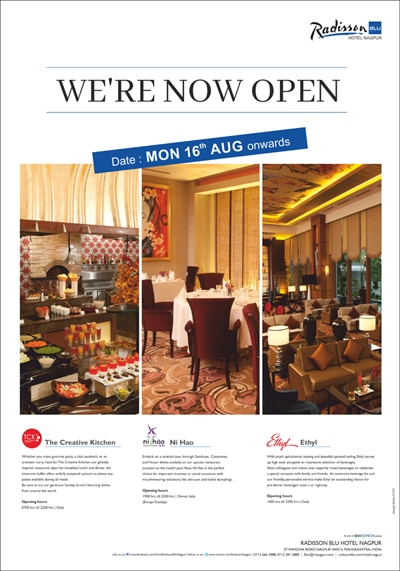 The Tehsil Police then registered a case under sections 387, 120(B) and 34 of Indian penal Code and started a search for these minors.
Just two days ago, the luck ran out on these minors and they were apprehended by the cops, before they could translate their evil plans.
These minor accused were caught by the cops two days earlier when they were going on a two wheeler. When these minors were questioned, the reply of these minors shook the cops. The main kingpin or the master-mind who had planned the kidnap is a 17-years-old student of XIIth class. His parents had separated after a divorce on years back.
The accused was living alternately with either of his parents. The rift in the family and the separation had made this boy a vagrant. His crime-life began with stealing two-wheelers. He had succeeded in stealing three two-wheelers too. However, he could not find any buyers for the stolen two-wheelers. When his endeavour to earn money from stealing two-wheelers remained a distant dream, he started mulling over some crime that can yield rich returns. When he was still mulling over the plan to commit some crime that will help him earn big amount, his eyes fell on the property dealer Mohaddin Ansari. He knew that Mohaddin has properties worth crores. He also knew that Mohaddin Ansari loved his sons a lot and will be ready to do anything for them. He then thought that if one son is kidnapped, then he could definitely become rich with the ransom amount.
The master-mind went along with two of his friends (also vagrants) to make an initial survey of the house. However, he soon returned back when he noticed the CCTV cameras right from the entrance to the living room. However, these minors went back the second time.
When these minor accused found out that there is one hour left for the younger son of the builder to come out, they were fooling around in front of his house. Unfortunately for them, just at that very moment, the police officials in the Police-Patrolling vehicle noticed them. They immediately apprehended them and started questioning them. When they found out the reason behind their presence in that area and the plan to kidnap, it really shook the cops. Had the cops ignored the minors, some untoward incident is sure to have occurred. Alertness and swift action by the cops saved the young boy from being kidnapped and killed.