Nagpur News.
The rally which was flagged off from Nagpur on February 5, 2014, after visiting 11 districts of Vidarbh, town and villages concluded it 1st phase.
Today the rally on its way from Kalmeshwar, Dhapewada, Khapa, Badegaon, Patansawangi, Dahegaon, Khaperkheda reached Saoner. For the last 15 days it is conducting its public relations campaign. It concluded its first phase at Saoner. In all three districts Wardha, Amaravati and Nagpur it received spontaneous response. The rally received warm welcome at all the places it visited.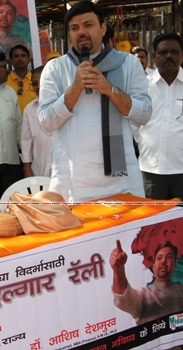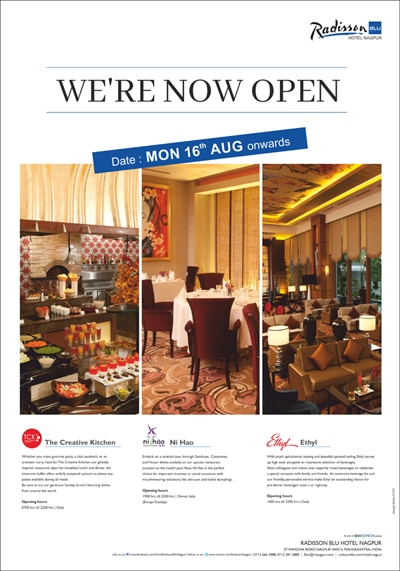 Dr Ashish Deshmukh organiser of the rally informed that in its second phase, in March, it will reach Gondia, Bhandara, Chandrapur and Gadchiroli district. Similarly the 3rd phase will be organised in the month of April, wherein it will cover, Buldhana, Washim, Akola and Yavatmal district.
Total of 32,000 suicides of farmers from Vidarbha due to the backlog, lack of agro processing units, long pending MIHAN project,  out flux of educated people due to lack of opportunities, Naxalism, malnutrition and other such relevant issues are part of the film. Dr Deshmukh said only separate Vidarbha state can bring progress, development and prosperity to the region.
Though the Telangana issue was not put before Andhra Pradesh State Assembly still there are efforts to pass it in the Parliament.  At this time separate Vidarbha issue should also be put before Parliament.Dr Deshmukh said he will not rest till formation of separate Vidarbha state.
In the first phase, on day one it covered 5 Assembly constituencies, Hingna taluka, on Amaravati road it covered Wadi to Karanja. On second day the rally reached from Karanja to Wardha. Day three witnessed journey from Wardha to Hinganghat. Forth day it travelled from Hinganghat to Deoli. Day five was Deoli to Pulgaon. Day six Pulgaon to Chandur Railway. Day seven- Chandur Railway to Nandgaon khandeshwar. Day eight saw the journey from Nandgaon khandeshwar to Dhamangaon. Day nine, it was from Dhamangaon to Arvi. Day ten Arvi to Morshi. Day eleven it reached from Morshi and rural areas in the vicinity and back to Morshi. Day twelve it was Morshi, Warud journey. Day thirteen the travel was from Warud to Bharsingi and day forteeen Bharsingi to Kalmeshwar.
At all the places in its journey Dr Ashish Deshmukh made his stand clear and received thumping response from the citizens and people raised slogans like Vidarbha Rajya Lekar Rahenge, we shall definitely have separate Vidarbha state.  The documentary on what advantages will accrue to people of the region if the statehood demand is fulfilled was screened at various places.