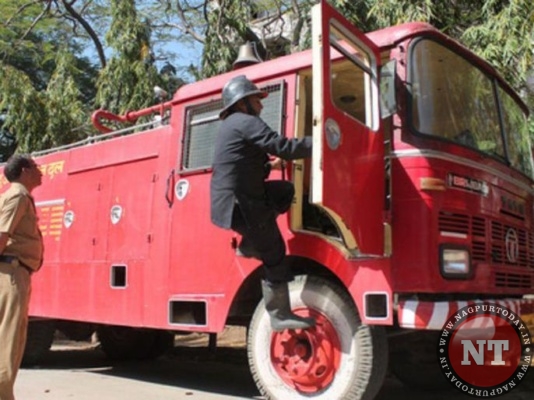 Nagpur: Waking up to the serious violation of fire safety norms in many big hotels in city , NMC's Fire Department has snapped the water supply and electricity connections of many of these hotels. The department sources revealed that many hotels, bars and buildings in the subdivision is dangerous.
So far 1613 buildings have been inspected. Of these 553 buildings are found to be operating under dangerous conditions. Notices have been issued to 586 buildings regarding electricity and water supply. Of these the power connection of 14 hotels and bar has been discontinued. The department's stiff move has baffled many hotel businessmen.
Among the hotels whose power and water supply has been disconnected include  SR Caffe & Smoking (Abha Nkaranagara), Amarjit Resort Pvt Ltd , Hotel Gomti (Pardi), Hotel Sahib Lodging and Boarding (Mominpura), Hotel Paradise (CA Road), Vishtranti Lodge, Hotel Complex (Serod), Nafees Guest House (Mominpura), Hotel Ali Mustakim (Mominpura), Tajshree lodging and boarding (Hansapuri), Aaliya Complex (Gandhbagh), Emperor Guest House (CA Road), Vimal Moti Niwas (Timki) and Seven Suite Room and Restaurant (Abhyankar Nagar).