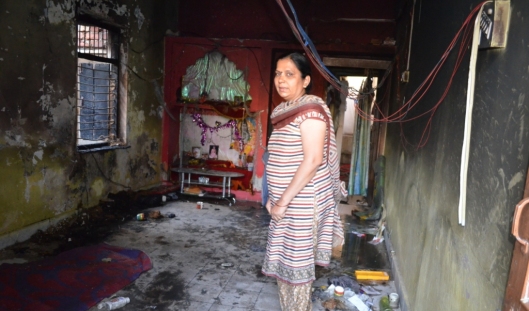 Nagpur News.
Quite a sensation was created in Gokulpeth area in Nagpur on Saturday when a house caught fire and gradually engulfed into tall flames. Surprisingly, this was the third time in five years that the house met similar fate. The house reportedly belonged to Rajendra Ramadhar Dubey who has been residing there along with his family for many years. Rajendra does tailoring work at the same place. About three fire brigades reached the spot. It took over an hour to douse the flames completely.
The total loss is yet to be estimated, however, Rajendra has claimed the goods worth Rs 2.5 lakh were burnt to ashes along with cash of Rs 5 lakh. However, there was no confirmation about the currency being burnt.
Sources said that the short circuit in electric wiring might have caused the inferno, but the family has different story to tell. The kin alleged that their house has been deliberately set on fire and it was the part of conspiracy.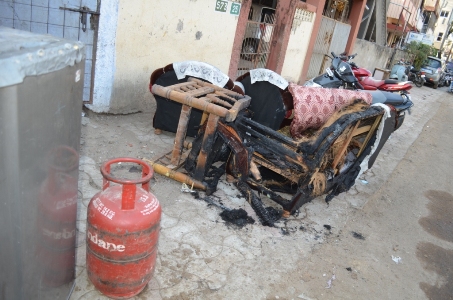 Many surprising facts surfaced when Nagpur Today reached the spot.
It was informed that the fire picked up from the window where there was no trace of wiring.
Sangeeta Rakhunde, elder sister of Rajendra said that it's interesting to note that whenever their family remains outside the house, such incident gets repeated. She claimed to be damn sure about the fact that the fire is not natural but a deliberate act.
Meanwhile, Rajendra and his wife have lodged the complaint at Ambazari police station.
Onlookers informed that a major tragedy has been averted as the flames were fast approaching towards the kitchen and it could have caused the cylinder to blast.
Ambazari police is investigating the matter.