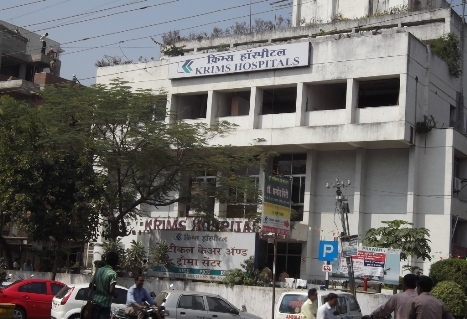 Nagpur News:
The fire department in Nagpur has laid fresh strictures against the hospitals and hotels not equipped with necessary fire fighting requirements. The erring properties would have to face cuts in water supply and electricity.
Notices were served to the hospital buildings with more than 15 meters of height the time limit of which has already expired. The hospitals were accorded time frame of 120 days to fulfill the norms. Now the process to serve notices to 50 bedded hospitals is in final stages. The fresh list includes most of the hospitals from Ramadaspeth and Dhantoli – the areas cluttered with numerous hospitals. These mainly include CIIMS, KRIMS, Dr. Pophali's hospital and Vasant Vihar towers. The buildings of all these hospitals exceed 15 meters of height.
These units are found to be lacking on sufficient fire fighting equipments as per the fire department's norms. For this reason the department has declared these hospitals as insecure from fire. However few of these hospitals have started installing the desired equipments after earning the 'unsafe' tag from fire department.
As per the department's rule book, such hospitals should have automatic heat and smoke detector, fire pump, sprinkler system, fire alarm, underground water tank with 1.5 lakh litre capacity and few other arrangements.
However, the hospitals' administration is finding it tough to create water tank and sprinkler system as it would require them to dig the basement which is not practically feasible. The hospital directors have requested to ease up the norm a little but the fire department seems not willing to relent.
NMC's Chief fire fighting officer Rajendra Uchake informed that the buildings constructed before December 8, 2008 have to comply with the old regulations. Most of the hotels in Sitabuldi and on Central Avenue road have not obtained NOCs for which they must either get themselves equipped or ready to face action, he warned.
However, he cornered the related question regarding Mayo hospital saying that the things are different for Mayo as the fire fighting equipments can only be installed after receiving funds from the government.