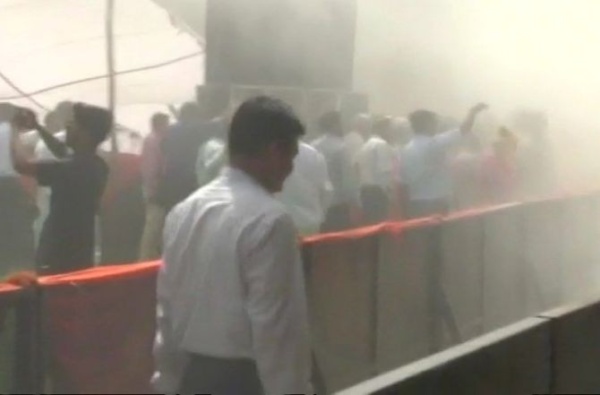 Lucknow: A minor fire broke out at the venue of a public meeting of Bharatiya Janata Party president Amit Shah, triggering panic and commotion in the audience.
The fire, which was brought under control in short time, broke out due to an electrical short-circuit near the media enclosure, officials said.
Shah and Uttar Pradesh Chief Minister Yogi Adityanath were present on the dais at the time of the incident.
State BJP chief Mahendranath Pandey was addressing the gathering when smoke and sparks were noticed.
Because of the fire, the programme was stopped for a while.