Nagpur: The annual 4-day Agrovision Agro Summit 2017 being organised in the city from November 10 to 13 will see a special guest from Finland. Anne Berner, Minister of Transport and Communications of Finland, will grace the event by her presence on November 12. Berner will be on a working visit to India from November 12 to 16, 2017. During her India visit, the Finland Minister will visit Nagpur on November 12 to participate in Agro Vision Conference.
The event, which provides platform for farmers and agriculture industry to explore various opportunities, will be held at Reshimbagh Ground from 11 am to 7 pm. During the Summit, workshops will be held at three different halls at the venue on November 11, 12 and 13. Similarly, Conference will be organised at newly inaugurated Kavi Suresh Bhat Auditorium, Reshimbagh Ground on November 11 and 12.
During her Nagpur visit, the Finland Transport and Communications Minister Berner will have meeting with Chief Minister Devendra Fadnavis, Union Minister for Road Transport and Highways, Shipping and Water Resources, River Development & Ganga Rejuvenation Nitin Gadkari, and Mayor Nanda Jichkar. The agenda of discussion will be Nagpur Smart City initiative and Smart Transportation and Electric Vehicle.
Anne Berner was appointed as Minister of Transport and Communications of Finland in May 2015. In the Government, she is also responsible for matters related to Nordic cooperation. She is a first-term MP and has worked at Vallila Interior, a family business, since 1986. She holds a Master of Science degree in Economics and Business Administration. As Minister, Anne Berner has actively promoted Mobility as a Service concept and the creation of innovative, customer-oriented transport services. She has been a key actor in the development of world-class ecosystems of intelligent transport systems and services and automated driving in Finland.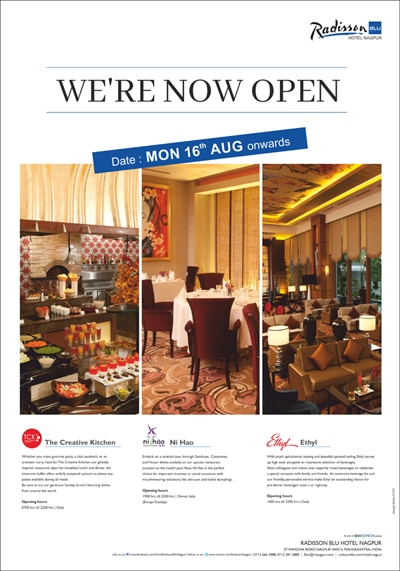 Anne Berner has also been actively enhancing the use of data and digitalization to enable new businesses and she has supported the creation of the unique 5G test network in Finland.
The Agrovision Expo will be inaugurated by Chief Minister Devendra Fadnavis while Gadkari will grace the function as special guest. The event is likely to be attended by thousands of farmers. More than 400 stalls of various national and multi-national companies engaged in producing agro products and farming equipment will be put up for the benefits of farmers from across the region, with an idea to educate them on increasing their productivity with the minimum cost of production, Gadkari said. Some of the key stalls to be set up include agriculture machineries, medicines, irrigation and water management, seeds, financial institutions, organic energy, artificial energy, polyhouse, shed-net, livestock, veterinary services, financial investors, insurance, and many more.
– RAJEEV RANJAN KUSHWAHA