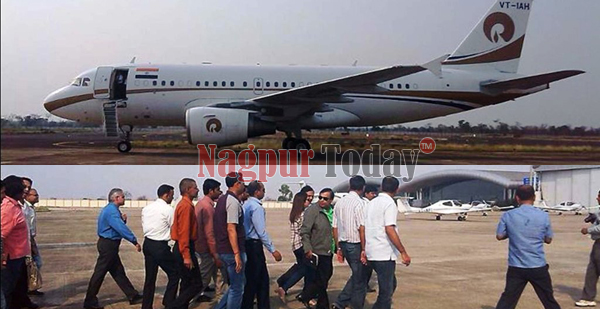 Nagpur News: The Reliance Group, rattled by the exposure in the media that the Group has defaulted in paying parking charges of its planes at Birsi Airport in Gondia, has finally paid the charges amounting to Rs. 53,079 to the Airports Authority of India (AAI).
The Reliance Group, owned by  Mukesh Ambani, and its venture company Reliance Commercial Dealers Limited had not paid the parking charges  when the choppers carrying the officials of the company reached Gondia on March 23 this year as a part of their business tour.
Since then the dues have been outstanding against the company. The episode got exposed through an RTI query just 15-odd days ago.
Related News: Reliance choppers used Birsi airport in Gondia near Nagpur but dues unpaid for 3 months