Nagpur News.
It was delayed but not defied, literally… The much awaited rains in its full might have just touched the thirsty lands, and of course cherished the desperate people of Nagpur. The clouds spelled continuous drizzle since last night, and it turned out to be heavy downpour on Tuesday morning. The roads swayed with gushing waters while the trees flaunted its extra greens and the people were left with cheers on their faces, following the first such promising spell of rains in Nagpur.
The Met Department's forecast has also turned out to be true as it had predicted full-fledged rains in Vidarbha from July 15 onwards.
Shiraz Khan, Assistant Meteorologist at Nagpur Met Department said there are warnings of heavy rains in entire Vidarbha during the next 48 hours. Nagpur will also receive wide-spread rains along with the neighbouring state of Madhya Pradesh.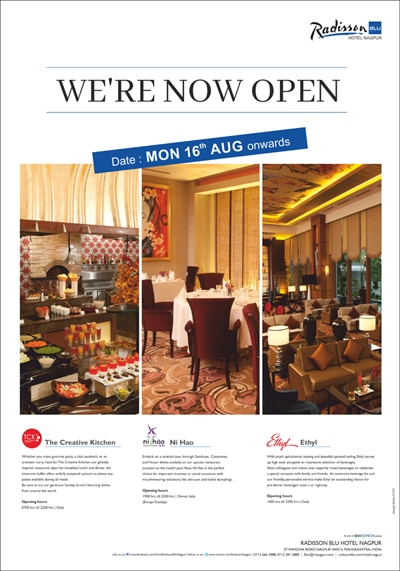 While the rains have brought much needed respite to the citizens, the met department has predicted a little break in showers ahead.
"While it may rain continuously on July 15 and 16, it could see a little break from July 17 to July 20. It will reduce in the order, like today and tomorrow Vidarbha will receive wide-spread rains, then it will reduce by 50 per cent on the third day, and thereafter less than 50 percent but more than 25 percent rains," Shiraz Khan told Nagpur Today.
However he informed that monsoon has now been fully active and we can have second low pressure formation in Bay of Bengal, that will cause another spell of heavy rains. He said low pressure area is a constant activity and it keeps on forming every week.
For now, Nagpur will see good rains, at times heavy, he said.