Nagpur: The Special Investigation Team (SIT) of Crime Branch on Friday invoked the dreaded Maharasthra Control of Organised Crime Act (MCOCA) against land mafia Dilip Gwalbansi and his four henchmen. The MCOCA move was on the block as Gwalbansi and his gang faced a series of land grabbing offences registered in various police stations.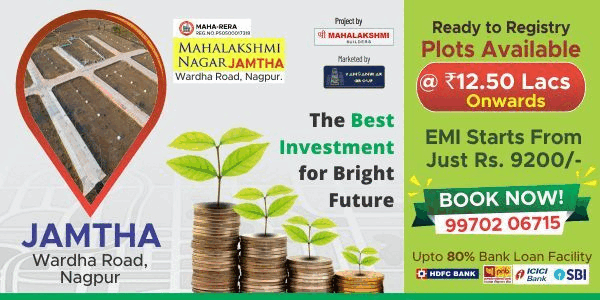 Addressing a press conference, Deputy Commissioner of Police (Crime) Sambhaji Kadam and ACP Somnath Waghchaure said that apart from Dilip Shivdas Gwalbansi (46), MCOCA has been slapped on other four members of his gang — Ishwar Baburao Supretkar (46), Anthony alias Jitu John Swami, Prem Chunnilal Yadav and Pappu alias Rahul Ramji Yadav. Dilip Gwalbansi is in police custody while others have gone absconding and are being hunted by cops. Separate teams have been formed and they are trailing the henchmen, the DCP said.
Gwalbansi is facing 13 offences of land grab, extortion while Supretakar faces 5 offences, Anthony John Swami 8, Prem Yadav 3 and Pappu Yadav is facing 1 offence of land grab and extortion.
The police crackdown on Gwalabansi came after he was booked for abetting suicide of 42- year-old Bhupesh Sontakke, who ended his life at a gymnasium at MB Town in October last. After arrest of Gwalbansi, complaints against his gang started pouring in at various police stations and Crime Branch. As the number of complaints increased leaps and bounds, Commissioner of Police (CP) Dr K Venkatesham formed a Special Investigation Team (SIT) for investigation of the case.
DCP Kadam said that MCOCA was invoked against the gang in a case registered at Koradi Police Station on May 3, 2017 for committing riot and demanding extortion from plot-owners of Tawakkal and Nashiman Society. The cops received around 100 complaints against Gwalbansi gang for allegedly demanding Rs 3 lakh extortion. The accused were debarring the plot-owners to enter in their own plots unless they coughed up Rs 3 lakh cash. The plot-owners then approached Koradi Police Station and lodged complaints against the accused.
The Koradi case opened the can of worms as complaints of land, grab, extortion against the land mafia Dilip Gwalbansi and his henchmen started pouring at various police stations. The SIT, formed to probe into land grabbing cases, has received 260 complaints against Gwalbansi gang and 272 against other land mafias. ACP Crime Somnath Waghchaure said that the SIT was getting overwhelming response from the public.