Nagpur: A disaster in the shape of monstrous fire could be in the waiting. And the victim could be the historic Town Hall in Mahal. The place which is known as Raje Raghuji Nagar Bhavan hosts an array of programmes including NMC's General Body Meetings, Special Meetings and training camps.
A routine event sees presence of at least 100-150 persons and the same number increases manifold during NMC's GBMs or Special Meetings. However, the participating Corporators, office-bearers and babus, it seems, are unmindful of hazards they could face if an untoward incident were to take place. The reason: The NMC Administration and Fire Brigade have failed to put firefighting measures in place at the imposing hall. They could be waiting for a disaster to strike first and then act!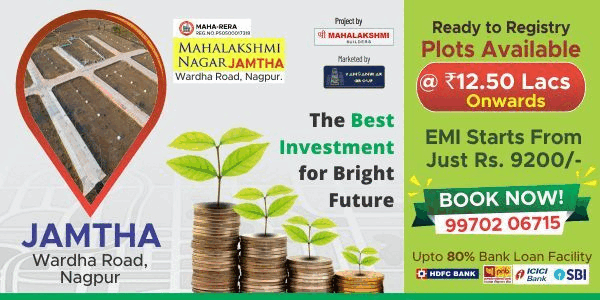 The Hall has capacity to accommodate 160 persons while 50 people can sit in the balcony. In the spectators gallery, 50 more persons can watch the proceedings of the House. The dais has an elaborate sitting arrangement for 25 high-profile dignitaries. But the two small, narrow doors for entry and exit portray a bad omen in the event of disaster of sorts. There is a big door behind the spectators gallery but the door is always found locked and hence useless if a tragedy strikes the hall.

For the sake of appreciation, excellent arrangements on the lines of State Assembly-Lok Sabha were made for the first GBM of new NMC regime. The Hall has sitting arrangement for 160 Corporators (currently the local body has 151 members). Four rows of 40 seats each showcase the magnificence of the place.
But the bone of contention is that the imposing hall could be reduced to ashes coupled with human casualties. Courtesy: Utter "negligence" on the part of NMC Administration and Fire Brigade to make the Town Hall safer from fiery disasters!