So Diwali is here and the pleasing, enchanting and the most cherishing times of the year are at your door step… It's the most awaited time, for you get to sit back, relax and enjoy the festivities with family and friends. With the festive finery, mouth watering delicacies, mithais, decorated houses, illuminating aura and so much around, Diwali is certainly the blast in itself guys… So who need fire crackers when there is already the most crackling event setting in? Fire crackers this year have become more of an issue this year know!!
As you see around there is so much fuss about Diwali celebrations and the traditional bursting of crackers. While Uttar Pradesh Chief Minister Yogi Adityanath has landed in Ayodhya, where, according to Indian mythology, Lord Rama was born, a rage is sparked among festive fanatics over Supreme Court's order banning sale of fire crackers in Delhi NCR.
So, Yogi's topic first. As we know that it is in Ayodhya where the celebration of Diwali believed to have begun when Lord Rama returned to his home town after killing Ravana – the demon. It is believed that when Lord Rama landed in Ayodhya the entire town was lit up with earthen lamps (diyas) and then began the tradition of celebrating Diwali. Adityanath has sworn of bringing Ram Rajya again. Considering the incidents that put Ayodhya in sensitive zone, the festivities should not be painted in colors of communal clash but it should have the flying colors of communal harmony and brotherhood.
Before this, the Supreme Court's order banning sale of fire crackers in Delhi NCR has sparked another row with some Hindu radicals giving it a communal turn. Eventually the social media accounts were loaded with supplement demands to ban rituals of other religions too. Can we just hold back and see the other end of the situation which has led the apex court to order this. The people living in Delhi NCR know what they are going through on daily basis – the air pollution has reached alarming levels and they should not be further put to suffocation or subjected to such a smoke that cause them serious health hazards.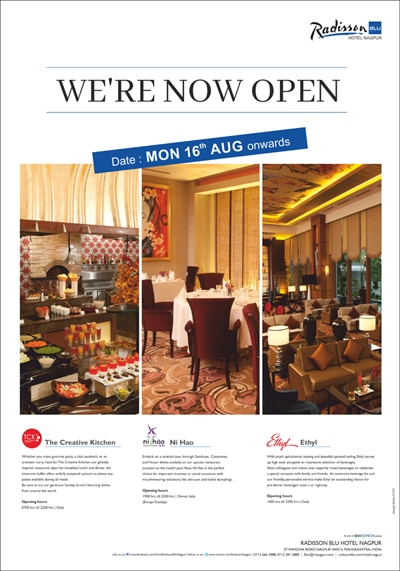 Well this does not mean that we in Nagpur are free from air pollution. The Metro Rail works and increasing number of vehicles on roads have not only led to the traffic mess but also turn the city into a deluge of smoke, dust and pollution.
Banning a phataka cannot be an invasion into communal territory. We must be agreeing in unison that things have changed now. In previous times there were little vehicles and more spaces on roads. Now roads are nowhere and vehicles in abundant!
Well, it's not time to talk too much on that, just a pointer for you to understand the real ethics of Diwali celebration and its rich tradition which cannot be just associated with burning crackers. We should not burn but light up lives!
We at Nagpur Today, wishes all our readers a Very Happy, Prosperous and Pollution Free Diwali! Be safe, turn savior for environment. Enjoy!!