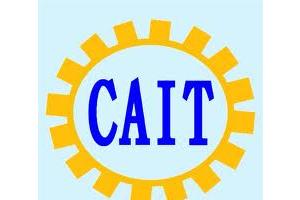 Nagpur News : "Government is rounding up indigenous retailers for the benefit of international companies. They are introducing new laws only for the profit of few international bigwigs. In this, Government has conveniently ignored the masses and retailers," claimed Dr Manmohan Daksha, Confederation of All India Traders (CAIT) recently.
To oppose FDI in retail, Confederation of All India Traders will stage a grand 'Khudra Swaraj Bachao Rally' at New Delhi on March 7.
In order to gain support for this rally, President of CAIT B C Bhartiya said that CAIT launched this rally to save the 5 crore indigenous retail units across the country and 22 crore people employed in them. He further said that CAIT would not only fight for the survival of indigenous traders and farmers linked to the retail market but also make it a point that the retail traders and their employees would turn themselves into a massive vote bank against parties supporting the Central Government in introducing FDI in retail in the country.
"FDI in retail is a policy launched only for some international companies and it will further add to the furious of retailers. This policy is to suppress them in the market and thus, conquer the Indian market," he added.
He further said that 5 crore indigenous retail units were making Rs 20 lakh crore annual trade and business to contribute 15 percent in the gross domestic product (GDP) of the country and it can be enhanced to 25 – 30 percent. But, Government is making laws like FDI in retail, Food Safety and Standard Act and Goods and Service Tax, to further suppress these retail traders and opening avenues for foreign companies to capture the market. He said that these foreign companies sell goods at lower prices in order to firm its roots in Indian market.
Bhartiya said that indigenous retail trader would have fought these foreign companies if Central Government would have provided safety to these traders like it is given in China. But, with poor facilities and securities, fighting these foreign companies is not possible. Centre is also providing false information regarding losses in grains. According to Indian Council of Agriculture Research (ICAR), the losses in grains are only around 18 percent while Government claims that the percentage of loss is about 40 percent.
Bhartiya said that CAIT demanded Government to concentrate more on FDI in infrastructure, technology and formations of committees to protect these retail traders. "No country can progress on the shoulders of foreign companies; it needs support from within the country. And by introducing FDI in retail, Government is losing that support," he exclaimed. CAIT will work together to fight against the parties supporting FDI in retail, he added.