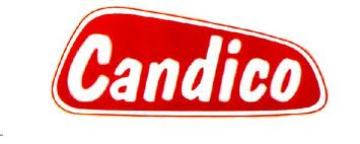 Nagpur News: Mind before you pop the mint, next time you visit any pan or grocery shop. It may contain substance that may trouble your health. The ignorance of so called multi-national companies involved in production of edibles that are consumed mostly by children and youngsters, was evident when the city's Food and Drug Administration raided a manufacturing unit of Candico Limited at Hingna and recovered banned lubricant being used in production of its mint candy.  The officers have ordered the company authority to get back its mint product from the market, as it may pose serious health issues to the consumers.
The department has been receiving the information about the constant use of banned substance in food products being manufactured at Candico's local unit, following which, FDA launched a surprise check on the company and seized 1717 kg of banned lubricant worth over Rs 3 lakhs. The lubricant was meant to be used in the mint candies that Candico serves across the market.
On the fateful day, FDA received secret information that the banned lubricant was being used in the manufacture of the mint. The officials caught the employees in the act when they entered the plant.  Samples of other products were also collected.