Father throttles drunkard son in Parseoni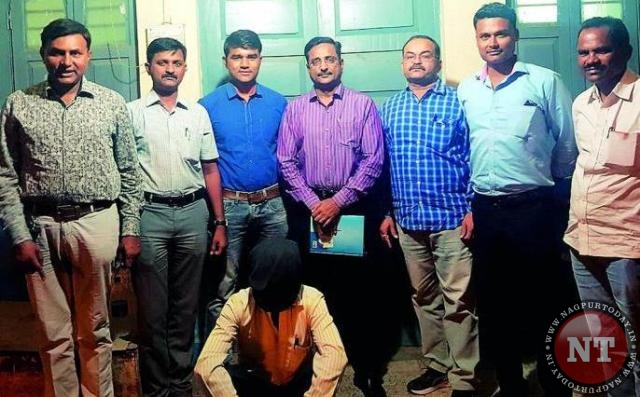 Nagpur: The local crime branch has been successful in solving a murder mystery of unidentified youth's body found near the canal at Khandala Dumri in Parseoni taluka. It was case of filicide. A father had killed his unemployed drunkard son who had been harassing family for want of money to spend on drinking.
According to report, the deceased Jaywant aka Pintu Giridhar Shirke, 29 resident of Ward 3, near Goroba Kaka Mandir, Koradi, Nagpur district was unemployed and was a habitual drunkard. He would often beat his parents, wife and children whenever he did not get money for drinking liquor. He had spent large amount of his father's money in drinking.
On Jan 30 the body of youth was found near the canal in Khandala (Dumri) coming under Parseoni police station. On getting the information police immediately reached the spot and found that he had been strangulated to death. Police started investigating and so found that the body was of Jaywant aka Pintu Shirke and came to know that he was a drunkard. On the other hand the local crime branch was also investigating side by side. Sleuths of crime branch got entire information of Jaywant that he had spent lakhs of rupees on drinking. The investigation started in this direction and came to know that the Giridhar Dattuji Shirke, 59 father of the deceased had killed him. The crime branch sleuths arrested Giridhar and handed him over to Parseoni police.
Father confesses of killing son
The deceased had spent Giridhar's money on drinking whatever money the latter had got after retirement. Jaywant had spent nearly Rs 8 to 10 lakhs in drinking. The entire family was fed up of harasment by Jaywant. On fateful day Giridhar took his son on mobike MH-40/M-0570 to Khandala Dumbri near canal gave Liquor. After Jaywant was drunk Giridhar with the help of a 'dupatta' (Long cloth) strangulated him to death. Threw his body near the canal.
The investigations were carried out by Crime branch PI Sanjay Purandare, Asstt PI Vishal Patil, Asstt constable Laxmiprasad Dubey Police Contables Suraj Parmar, Nilesh Barve, Pranay Banapharand Bhaurao Khandate under the guidance of SP Shailesh Balkavade, Additonal SP Monika Raut.