Nagpur.
Kalmeshwar is a large village just 30 Kms or so from Nagpur. It is a Taluka place with 114 villages around it.When we decided to go there to study the effects of demonetization on rural people, some Nagpurians scoffed at us. "Kalmeshwar is a city almost – not a village. Go to some genuine village" we were told.
But still, what we saw and heard in Kalmeshwar was shocking, astounding … and tragic. It is something that is not being reflected in any national media or TV channels. This is the 'hidden' or alternate India, but it is also where majority Indians still live.
Today being Sunday was their weekly market day where vegetables grown in the area are sold in whole sale rates to merchants coming from Nagpur and other taluka places around. Kalmeshwar is known as a main centre for vegetables like Cauliflower ( phoolgobi), tomatoes and green vegetables like fenugreek (methi) and spinach (palak).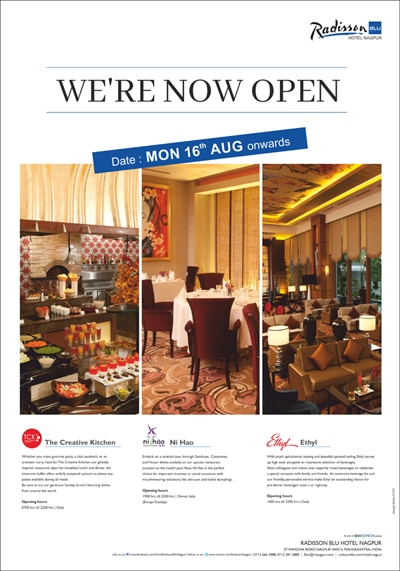 The whole sale market is from 6.30 a.m. to 8.30 a.m. We are 10 minutes late going into Kalmeshwar and locating the market, so we reach at 8.40 a.m. We anticipate that the market time being over the mandi would be 'khali' and traders and farmers gone.
But we see stacks of vegetables lying around still and people milling around looking lost and helpless.
Have you ever seen how male worker bees get disturbed and fly around a honey comb when someone burns a fire under it or tries to destroy it by some other means? They are disturbed, disoriented… and angry. Very angry.
That was exactly the mood of the people we met and saw. The first 'stall' was that of Vinod Dhote, a whole sale Methi merchant. While he is talking to us he is taking bunches of the unsold methi, dipping it leaves down and roots up in a bucket of water and then arranging them vertically. He is doing it mechanically and fast.
"I have more unsold vegetables today than what I managed to sell today. My sale is down 50%; I am lucky tell me other vegetable merchants, their sales are down to 30 even 25%. The season had opened with very good rates – we got Rs. 40/ per Kg. to begin with. Then it came down to Rs. 30/  – today I didn't even get Rs. 10 to 15/. And still I have all these unsold stocks."
What will you do with it now, we ask. Since he has put so much water, it will look fresh for a while, but perish faster.
"I will take it to the daily market in Kalmeshwar… whatever I can sell, I will, rest I will throw. It will anyway rot by the end of the day"
Why have the rates come down so drastically and yet sales reduced?
The answer is simple – the entire cycle has been disturbed and almost destroyed. That too at  time that was peak market period for vegetables in India. As any housewife will tell you, we get the freshest and best vegetables in the winter months of November and December. Rates are neither very cheap nor stiff and they keep coming down by January.
Vegetables like cauliflower, brinjals, tomatoes and green vegetables mature and get ready for plucking and sending to the market. Labour is employed to 'harvest' them; transporters employed to take them to the nearest taluka market or Kalamna for those who can afford to come to Nagpur; sold to whole sellers or Adatiyas, he sells to retail vegetable traders who sell to us, the consuming customers. All the dealings are in cash. There is no credit, no 'udhari' and no check transactions either. Money changes hands. And there is no money now.
In many places of Vidarbha which are adjoining M.P. labour comes from Balaghat, Chindwara side. They have no valid id for Maharashtra and often no Adhar card as well. They have to be paid in Rs. 100/ or other such denominations which are acceptable.
Then the farmer takes the produce to whole sellers. He also cannot accept 500 or 1000 Rs notes. How many farmers can the whole seller pay in Rs. 100 notes? Naturally the rates come down so he can buy more and farmers do not want to take the produce back so they sell in whatever price they can get. But the final price is so dismal and so non-profitable that he will calculate whether he can afford to pay the labour cost  for  even the 'tod' (harvesting ) from his 'earnings'. Forget recovering his other agri input costs till now or even labour cost paid for 3-4 months. He will be then forced to take the sad decision to let his vegetables- grown so lovingly and painstakingly- rot in the field.
"Our crops are like our children. When we allow them to rot it is like watching our children die since we cannot pay for medicines and cannot keep them alive…" says a farmer with a heavy heart.
The whole seller, though he has got vegetables much cheaper than last week, cannot unload them to buyers from Nagpur and other places because he also will not and cannot accept 500 and 1000 Rupee notes from his buyers.
Further, the retailer from the city says even if he spends his 'costly chillar' and buys vegetables who does he sell them to in the city? Where is money with the general public either? And where is the time? They are busy standing in queues either getting their money changed or withdrawing cash or depositing defunct money that cannot be changed. Because it is beyond the limit they can exchange.
So vegetable rates have crashed dramatically. Vegetables that were selling at good prices are all rock bottom.
Methi might have sold at Rs. 10/ per Kg but other vegetables are as follows:
Cauliflower –   Rs. 3/ per Kg
Palak –   Rs. 2 per Kg
Hara Baingan- not even Re 1/
Choulai, another popular green vegetable that was selling at Rs. 15/ per Kg till last week is not at Rs. 3/ even.
'Adatiya' Pawar, who is like the king pin of the market, says it is like watching the market place lose vitality and die before my eyes.
"I don't even know if we will open next Sunday? There might be no sellers left and no vegetables that they can afford to harvest and transport to the market place. The immigrant labour are facing their own problems and going back home…"
He, and others present remember the big promises Fadnavis, Gadkari and other BJP leaders had made before elections. Minimum Support price for Cotton and Soyabean will go up; you will recover cost of inputs plus healthy profit. What are these prices now? Less than what were prevalent before elections they say.
"Still vegetables were one agri produce that gave us hope. That brought us some money. They have destroyed that also!
Why did they have to do this now? Could they have not waited till  June- July when agricultural season is dull and no marriages are happening either.
Another farmer points out that since they are not even ready with the new Rs. 500/ notes and are asking us to wait for another 15 – 20 days, why could they NOT HAVE WAITED FOR THESE  NUMBER OF DAYS TO DO THIS BANNING OF THE MOST PREVALENT CURRENCY? WHY DID THEY BAN 500 NOTES EVEN – THEY SHOULD HAVE JUST BANNED 1000! OUR DIFFICULTIES WOULD HAVE BEEN MUCH LESS AND BLACK MARKETEERS WOULD HAVE STILL SUFFERED SINCE THEY MUST BE HOARDING IN LARGEST DENOMINATIONS!
One of the customers listening to this opines and asks – " are the rich and powerful really suffering at all?"
Villagers allege that prominent politicians of Nagpur/ Vidarbha have been on a spate of buying agricultural land for the past 3 months.
" XXXXXX  has bought up 300 acres, that politician sitting in Delhi has bought 700 acres. They seem to have unloaded all their black money and purchased land. It is we, who own 4 – 5 acres who are suffering."
While politicians seem to be amassing properties and getting richer, the villager's normal aspirations for this year are also dashed.
ALL PLANS OF FARMERS DASHED
Arvind is perceived as being one of the most well off farmers in Kalmeshwar. He is a nagar sevak, his wife was V.P. of Gram Panchayat last year. He tills about 70 acres of farm lands.
"I pay minimum 15,000 in wages every month, but my own take home is not even Rs. 2000/! No bank is willing to give me loan for finishing the construction of my house ( it is half built and Arvind is waiting for some money to finish it).
"I have tried banks in Nagpur as well where my first cousin works. He says even he cannot help me since banks view agriculture as non-sustainable business so not credit worthy.
I had decided to complete the house with the money I would earn from my cauliflowers this year. As matters stood till November I thought I would definitely make Rs. one lakh every month so would have  had Rs.2.5 lakhs at least by January end. Now my plans have been trampled upon and all my hopes dashed!"
Arvind rues the larger loss as that of his elder son, who had begun going to the farms to help him, now losing interest in agriculture completely.
"What has 'doing kheti' ever brought you Baba?" Asks the lad. "I would rather be a school teacher or even a worker in a factory in Kalmeshwar.
WHAT IS THE STATUS OF A FARMER TODAY?
"It breaks my heart" says a vegetable merchant, " when farmers beg to me for some more Rs. 100 notes! This government has reduced farmers  to beggars who have to plead and beg to utilize their own money!"
WORKING OF RURAL BANKS
We then went to the nearest nationalized bank to see what was happening there. People, both men and women were standing in line waiting for the bank to open though it was past 10 a.m. As soon as it was 10.30 and the doors were opened ( a little earlier today it seems thanks to our presence!) people rushed in and were being kept in line by police and security guards whose numbers have been increased.
Though the Manager tells us he has everything under control and old or disabled people are being helped out of turn, this contention does not meet the reality check.
We see men and women, young and old, all standing in same queues. People come to just exchange currency are standing in the same line as those come to withdraw cash. It is only in our presence that bank officers ask them to form a third line.
There is a disabled man with crutches sitting  on a bench waiting for his number to come.
This is the third day he has come to the bank.
"Why did you not come and see me, I would have done your work immediately" says the Manager.
"You were not there in the office yesterday or day before when I came" replies the gullible man.
The ATM attached to the bank is closed – it has not opened since the 9th.
"ATMs are not under my control" says the Manager. "An outside agency controls them, I do not know when they will open".
Regarding the notes he gets for disbursal about 60 to 70% are Rs. 100/ notes, rest are Rs. 2000/ He tries to give a judicious mix of both to customers understanding that no one wants the higher denomination 2000 ka notes.
"They are as bad as the banned 1000 notes" says a villager. "If you purchase something for Rs. 300/ who is going to give you Rs. 1,700 back? Where is that cash with people?"
"Sab note ka sawal hai aur usika problem hai" we are told again and again. And remember – Kalameshwar is a taluka place that is a Feeder for 114 villages around.
Non availability of cash is bringing with it untold horrors. Medicines are not available in medical stores. They refuse to take old money. As do private hospitals.
One elderly woman standing in the line outside the bank shows me the  crepe bandage on her body.
"I am suffering such pain! The Doctor won't see me anymore and give treatment. My pain killers are over. But I have to come to get money from the bank since my son has to go for work" She breaks into tears as she says this.
(Villagers come from places like Dhapewada, Mohopa, Ghowad and Gowri for the few banks in Kalameshwar. There are very few banks between the 114 villages here.)
Though they are guarded about expressing their feelings openly, there is growing anger and ire against the P.M. Modi personally – since he declared the decision alone.
"He has no wife or children to look after, what will he understand?" says one. "Does he even stay in India long enough to understand what is going on?" Asks another.
They are all acutely aware that right after he took this drastic decision, the P.M. went to Japan.