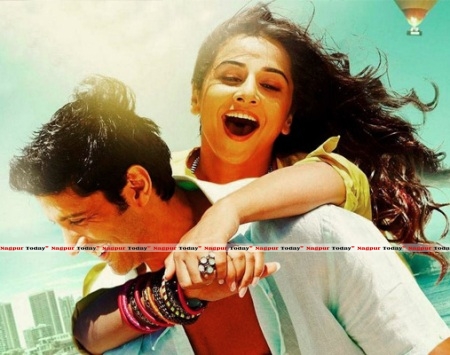 In one the scenes of their upcoming movie Shaadi Ke Side Effects, the lead pair Farhan Akhtar and Vidya Balan ride the hot air balloon when Farhan proposes Vidya mid air. And give the live audience a feel to this scene, the duo performed the amazing act before the curious people. This not only excited the viewers but also entertained them a greal deal.
Vidya Balan stated that her role in Shaadi Ke Side Effects required her to approach it from a fresh perspective. "Trisha is an
independent, working woman in a two-income household. She and her husband are enjoying their lives when she gets pregnant and the situation seems to spiral out of control as the couple attempts to hold it all together, including their relationship," informed a
beaming Vidya.
For Shaadi Ke Side Effects, she was not tempted to borrow from her real life and experiences of her married life with husband Siddharth Roy Kapur. Instead, she relied on the basic man-woman instinct.
The film, directed by Saket Chaudhary who made Pyaar Ke Side Effects, uses the man-woman stereotypes and plays them out, although in a subtle manner.
"Saket has allowed Farhan and me to interpret the scenes and play them out as we would like to, letting us find our own ground in the space our characters share," she says.
Farhan has sung two songs in the film, which he recorded over a couple of hours in the presence of both Pritam and Saket. "Both the songs are beautiful and emotional and they convey feelings that the character Sid would never be able to voice otherwise." informed Farhan.
Shaadi Ke Side Effects is all set to release on February 28, 2014.