Fantastic cricket match: Kalpataru Sports Club thrilling win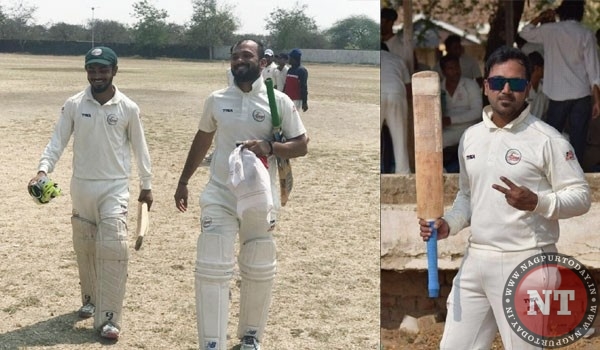 Nagpur: A one day-long cricket match was played between Apollo Cricket Club against the Kalpataru Sports Board, in the sixth match of the group 'B' played on MSEB Koradi ground in Gajdar League 'C' Division under the Vidarbha Cricket Association. In this Kalpataru Sports Club won the toss and decided to bat first. Rahul Pryas, who came first, proved right, by batting aggressively 55 balls Opener scored 60 with 10 fours, but the opposition team's bowler Ronit Singh displayed aggressive bowling while destroying the middle order of Kalpataru and claiming 4 wickets and strengthening his team's grip in the match. Kalpataru Sports Club got 9 wickets for 138 runs at a time. After this lower-order batsmen Anup Harde and Piyush Aakare managed to score a match-winning 90 runs for the last wicket, in which Anup Hardy scored by brilliant batting 70 runs with 10 fours and superb 2 sixes. Piyush Aakre contributed a lot by giving 20 runs and gave away Kalpataru Sports Club a respectable figure of 228 runs.
The North Apollo Cricket Club, which faced the match, became extremely aggressive, in the 6-7th over of the opening. Apollo Cricket Club's opener reached the team score to 70 runs, but after that, the bowler of Kalpataru Sports Club aggressively bowled and beat Apollo Cricket Club by 24-run in an exciting match. The entire team of Apollo could score 203 runs. Anup Harde, Mangesh Deotale, Kranti Pawar, Ayush Bodhille, contributed two to two wickets and helped Kalpataru Sports Board's to get victory. By winning 6 consecutive matches in the Gajadar League, the Kalpataru Sports Club has confirmed its place in the next knockout matches.