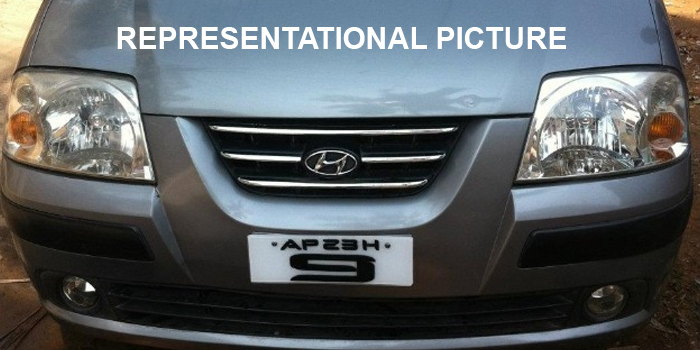 Nagpur News:
 If someone does the innovative things and opts out for fancy imagination one may call him or her an outstanding person. However the rural police think it otherwise. The rural police watered down the "outstanding persons' innovation and fancy by carrying out a drive against four-wheeler vehicle owners who were found with fancy number plates on their vehicles. The drive was undertaken for a week under the guidance of District Rural Police Superintendent Dr Manoj kumar Sharma and Additional Superintendent of Rural Police Praksh Jadhav in rural areas.
During the drive, the police did not take any action against the vehicle owners. Instead, they called a painter and corrected the number plates in accordance with Government directives and RTO guidelines. The police even paid the charges to the painter recovered from the vehicle owners. The action was taken against over 500 four-wheelers and their number plates were painted according to rules in the books.
The drive was carried out by the District Rural Police's Traffic Branch Inspector Jameel Ahmed, constables Sanjay Deshmukh, Pankaj Dwivedi, Chakradhar Sambhare, Mayur, Sahabrao, Satyasheel, and Patansaongi PSI Indurkar.