Fake thieves robbed elderly women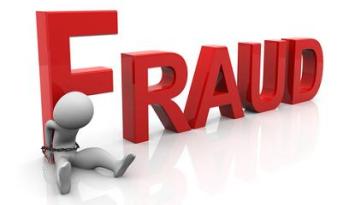 Nagpur News.
Thieves posing as cops robbed senior citizen worth Rs 70,000 from two separate incidents in city on Sundaymorning.
The first incident took place around 7 am in Ambazari police station area. 69-year-old Anagha Nadurdikar, a resident of Puranik lay out was having a morning walk near her residence at Bharat Nagar when two youths came on bike and introduced them as police. They told her that they are on a drive to aware senior citizen from chain snatchers and asked her to remove her gold bangles worth Rs 30,000.
The elderly woman told police that the youths helped her in wrapping her bangles in her handkerchief. She noticed about the theft when she reached home and checked the gold bangles which had gone missing. A police complaint has been registered at Ambazari police station.
Other incident took place an hour later at Zenda Square in Kotwali police station area. Manju Jain, 59, a resident of Indira Gandhi Bhosale Vihar, Bungalow no. 24, was walking home when two men stopped her and introduced them as police. They also showed their alleged fake identity cards and advice to remove the gold bangles. Both used the same trick which was used to rob Nadurdikar. Jain suffered a loss of gold bangles worth Rs 40,000. Jain filed a police complaint at Kotwali police station.